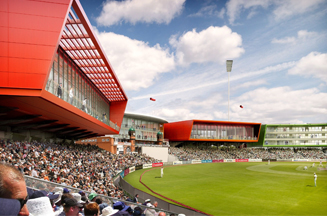 The sponsorship will now span the 2011 Test series against India and next home Ashes series in 2013.
Npower has been the title sponsor of domestic Test match cricket since 2001.
Under the deal the npower will have commercial access to the England cricket team as well as rights, such as ticketing, at Test matches.
The energy company has confirmed it will continue to develop its grassroots initiative npower Urban Cricket, which is run in association with the England & Wales Cricket Board (ECB).
The deal brings to an end npower's official partnership of the Twenty20 Cup which it has supported since its inception in 2003.
It will continue to support the Women's Test series.