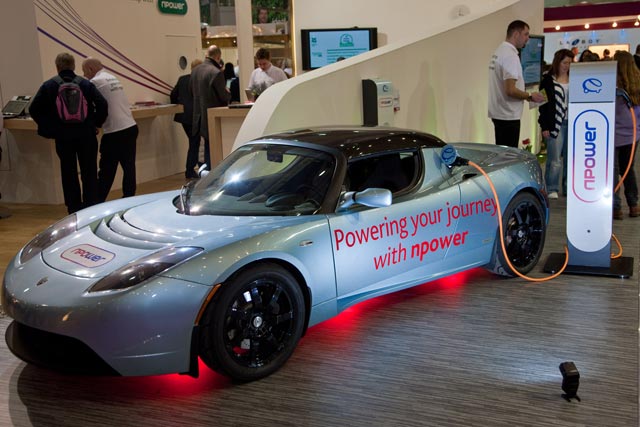 The tariff is the first of its kind in the UK and is expected to be rolled out in the summer.
It is set to be unveiled at Channel 4's Grand Designs exhibition at the London ExCel centre on 30 April.
At the event, Npower will explain how an electric vehicle charging point can be installed and charged to consumers' home energy bills, using the specific tariff.
A source close to the company said the industry could expect a "fundamental shift" in the development and take-up of electric cars over the next two to three years.
Earlier this year, the Government launched a scheme to subsidise electric car purchases by up to £5,000 each. Typically, electric cars costs around a third less than combustion engine cars.
The source believes there will be an increase in electric car production runs, which would make the cars more affordable.
The source said: "Energy companies will have a vital role in assisting the uptake of electric vehicles by supplying and installing charging points."
The exhibition will also showcase one of the Tesla Roadster electric cars, which are made by RWE, Npower's parent company.
Npower teamed up with former England manager Kevin Keegan in February to spearhead a campaign designed to inspire young people's career choices.