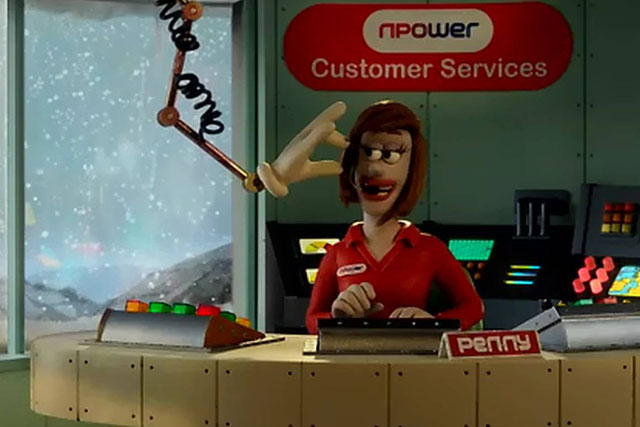 The energy company has placed its roster of communications agencies on notice, with a view to holding a pitch, which will be open to both roster and non-roster shops.
Npower's roster includes VCCP Blue, which handles creative work, its media agency, Vizeum, and the digital shop LBi.
The company said in a statement that it aims to move towards a model of working with agencies on a project, rather than a retained, basis.
VCCP Blue picked up npower's consolidated advertising account, including advertising, direct marketing and online, in 2009 after a roster review. However, its recent work has mainly focused on above-the-line activity.
Debbie Britton, who joined npower from Axa at the start of the year as the director of customer marketing, is handling the review. She joined npower with a mandate to "rebuild trust" in the brand.
Activity by VCCP for npower includes its "get smart this winter" campaign, featuring animated characters created in conjunction with Aardman. The ads showed a customer-service character speculating about calls for boiler repairs on a snowy morning.
An npower spokeswoman said: "We are currently working hard to get the best possible value for money.
"VCCP Blue remains on the roster of approved agencies for npower and we hope to continue working with them on projects in the future."