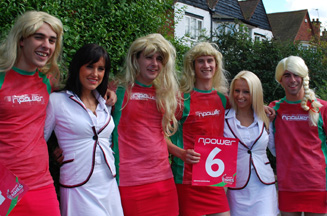 Marston's has posted pictures online of a group of men dressed up as Npower girls outside an Ashes venue alongside real 'Marston's Maidens', the brand's promotional representatives.

The move continues a dispute that started during the test series against New Zealand last year when Npower marketing director Kevin Peake wrote a letter to the ECB accusing Marston's of copying its tactics by using promo girls.

Marston's insiders were said to be annoyed by Peake's comments because brands had been using girls for experiential marketing during sports events for many years.

Separately, off-trade volume sales of Marston's Pedigree, the official beer of English cricket, have more than doubled in the past six weeks. Marston's said sales had been buoyed by its activity around the Ashes Test series.