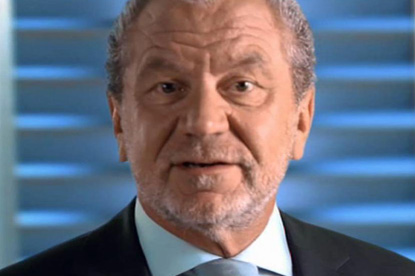 Sugar has appeared in TV, press, radio and promotional campaigns for NS&I, created by Chick Smith Trott, for the past five years, donating his fees for the the ads to Great Ormond Street children's hospital.

However, after confirming last month that he would be taking on an advisory role as the enterprise tsar for Gordon Brown, Sugar will not be allowed to appear in any future spots, because Cabinet Office rules prohibit the use of political figures in government advertising.

Last month, Conservative ministers put the BBC under pressure to drop Sugar from his role in The Apprentice, for fear that his new government position would compromise the corporation's impartiality.

However, the BBC ruled that Sugar could retain his position on the programme, after they were assured that his role was not political and that he would not be determining government policy.