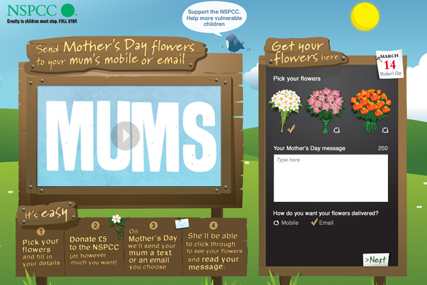 Banner ads click through to the site, which includes an animated film with a voiceover about the role and importance of mothers in peoples lives, that then goes on to stress that some children do not have someone to love and protect them.

The voiceover adds that the NSPCC can help children in need through its ChildLine service.

In return for a donation to the NSPCC, people can pick from a range of virtual flowers, write a message and choose Mother's Day delivery via mobile or email.