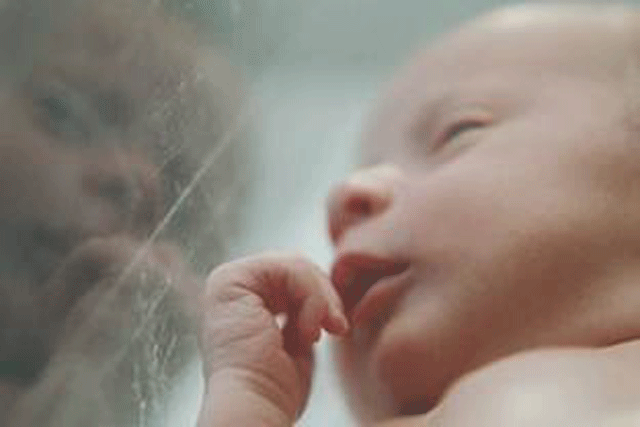 The children's charity has opted for a softly-shot gentle ad, featuring a baby in a hospital crib, in a bid to sharply contrast the image with the disturbing message.
It is centred around four-hour-old Amy, who narrates from the future to describe the horrific abuse that she is destined to suffer.
Roxy Music's Brian Eno wrote the 'hypnotic sombre' backing music, giving his time for free, while the ad was directed by Top Boy's Yann Demange, also for a reduced fee.
The 60- and 20-second ads, created by Inferno, launch on Easter Monday (1 April). They are supported with digital and outdoor activity, including train car panels nationaly.
The aim of the ad is to drive fundraising by focusing on the core work that the NSPCC does to prevent child abuse.
NSPCC fundraising manager Lisa Williams said the mood of the campaign was a departure for the charity, which previously featured distressing images of victims in abuse situations.
"This work is truly beautiful, yet also carries a potent message, which we hope will take us one step further towards ending cruelty to children," she said.