United Kingdom
NSPCC 'NSPCC young witness support service ' by Kitcatt Nohr Alexander Shaw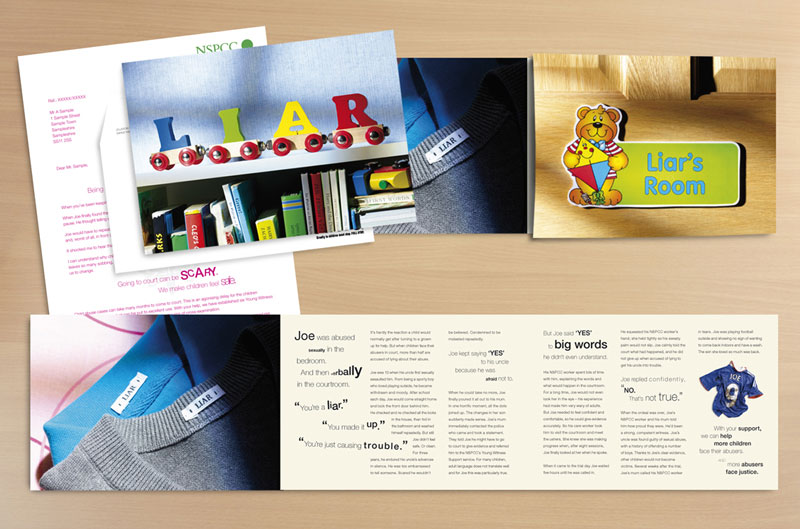 The NSPCC has produced a direct mail campaign aimed at increasing donations to the charity to fund its Young Witness Support Service, which aims to prepare children for court experiences.
The pack, created by Kitcatt Nohr Alexander Shaw, features imagery highlighting what a distressing experience giving evidence can be. The word liar replaces a child's name stitched in a jumper and the letters in an alphabet toy in a bid to highlight the criticisms that can be levelled at children during cross-examination.

With around 500 children having to give evidence in court per week, the support service aims to give them the confidence to talk about the abuse they suffered without feeling intimidated by the courtroom environment.