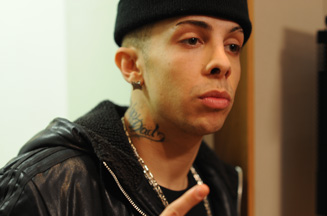 Dubplate Drama, which will touch on themes such as knife crime and debt, has been commissioned by Channel 4 and MTV Base. The series, claimed to be the first viewer-led interactive drama, will comprise two one-hour episodes and air from 25 June on the two commissioning channels.
Youth marketing agency Livity secured the sponsorship from Childline and created the bumper ads around the shows.
MySpace has been signed up as the exclusive online partner and will offer viewers the opportunity to vote on the way the show's storyline should progress.
During October the series will be screened in October at a selected number of City Screen cinemas during the 4pm slot to target teenagers on their way home from school.
NSPCC creative director and head of brand marketing Ian MacArthur said the show combination of music, drama and storytelling made it relevant to its target audience of young people.
Dubplate Drama premiered in 2005 and is aimed at encouraging young people to debate and vote on difficult issues affecting them. Cameos include Radio 1 DJ Tim Westwood. It originally used unknown actors but this year it will feature the lead singer of pop group N-Dubz.
The Dubplate format is being resold in the USA, Australia, Mexico, South Africa and France.