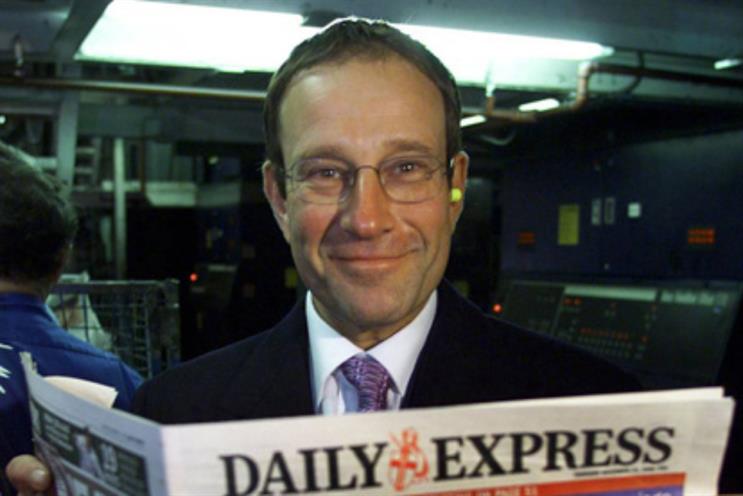 The high-profile intervention into this year's general election campaign by the media tycoon comes as journalists working on the Express enter their seventh year without a pay rise.
Desmond himself is enjoying a highly lucrative period, having sold Channel 5 to Viacom for £463 million last year. He is expected to be listed as one of Britain's billionaire's in next week's Rich List compiled by the Sunday Times.
He hailed the boost to the election war chest of Farage's People's Army as a "Fanfare for the Common Man."
Michelle Stanistreet, NUJ general secretary said: "It's a complete outrage that Richard Desmond has delved deep in his pocket and handed over a £1million bung to UKIP, yet for the seventh year running has denied his workforce a pay rise. That's on top of the £300,000 he handed over to Nigel Farage last year.
"In his statement Desmond says he backs UKIP because they stand up for people who are 'struggling'. What about his own staff who have been struggling without a cost of living increase for years? His justification for this in his statement today would be laughable if it wasn't so sick-making.
"Desmond has used Express Newspapers as a cash cow for years, starving the titles of the resources needed to produce decent newspapers, all the while treating staff with contempt. Now, before he moves to sell the papers he's long tired of, he's trying to use the influence they bring to persuade anyone fool enough to indulge him that he's due a peerage.
"Today we see him trying to dress up his pathetic desire for a gong and ermine robes as a blow to the establishment on behalf of the common man. It seems in Nigel Farage and UKIP, he's struck upon natural bedfellows.
"This latest tawdry episode epitomises all that is wrong with the ownership of British newspapers, a system that allows tax avoiders and asset strippers to diminish and degrade once respected national titles. That's why his own staff have had enough and why the NUJ wants these newspapers to be sold to someone who cares about journalism, and who is prepared to give this business a future."
The cash follows a £300,000 donation given to Ukip last year by Desmond, who also owns the Sunday Express, the Daily Star and OK! magazine.
Explaining his controversial decision to back Ukip, the Express Newspapers owner said: "I firmly believe in Ukip. It's a party for good, ordinary British people. It is not run by elitists.
"They are struggling to have a voice. They do not have a massive party machine or highly paid public relations people.
"They are human; they are not perfect and they do not pretend to be. But what they believe in is the best for the British people. They are the sort of people who will stand up for people who are struggling."
A spokesman for the Express NUJ chapel said: "We are astonished that Nigel Farage has allied himself with a man who has become the unacceptable face of British business in the 21st century.
"Richard Desmond is a billionaire who enjoyed a £360 million windfall from the sale of Channel 5 last year and saw his Northern & Shell company record a £37 million operating profit. Yet for the seventh consecutive year, he has refused to give his employees a pay rise.
"Is that what UKIP stands for? A billionaire who has made his workforce 20 per cent poorer in real terms since 2008 by refusing to give them a pay increase?
"Mr Desmond, Britain's greediest billionaire, has insisted he cannot afford to give us a pay rise because it would cost Express Newspapers £800,000 but he can afford to give at least £1 million to Mr Farage. This is an insult to hardworking people. We believe that this donation is linked to the Conservatives' refusal to give Richard Desmond a peerage. In our view, giving him a peerage would bring the honours system into serious disrepute."