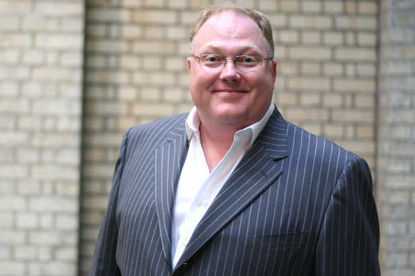 Nunn, who recently left Trinity Communications, the communications planning start-up he launched in 2007, will help to lead integration of TBWA companies under its new umbrella positioning of TBWA\Media Arts London (Campaign, 12 June).
He will join the group as the head of media planning at its direct marketing agency Tequila, but will also take on an additional group role.
Businesses including the TBWA\London advertising agency, Tequila, the online specialist Agency.com and the brand entertainment business Stream will all be located in the same building and Nunn will be briefed to ensure that the companies work as smoothly together as possible.
He will initially report to Tim Bonnet, the Tequila chief executive, and, once the group comes together, to Matt Shepherd-Smith, the chief executive of TBWA\London.
Nunn's 18 years of experience in the fields of direct marketing, digital and media could prove invaluable to TBWA as it looks to inte- grate its businesses later this summer.
Before launching Trinity alongside Simon Timlett and Amy Lennox, he was a managing partner at Manning Gottlieb OMD, which he joined in 2003 to take responsibility for its John Lewis and Virgin Media business as well as overseeing direct and digital activity.
Nunn also worked at Optimedia, where he launched its Interactive@Optimedia global unit, having started his career at BBC Worldwide, where he worked on brands including the Radio Times.
Bonnet said: "It is a real coup for Tequila to get someone of Phil's pedigree. It is testament to how he sees the future of Tequila's role within the Media Arts Group moving forward and we are delighted to have him on board."