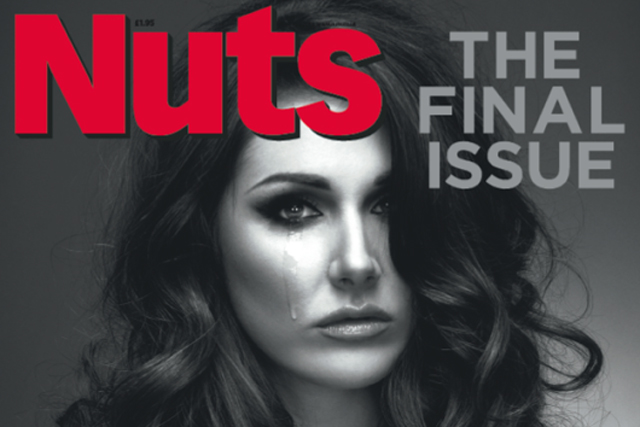 Tuesday's issue (29 April) was the last in the publication's 10-year history. Its website will also be closed today.
In March IPC Media entered into a 30-day consultation with staff about the potential closure.
Nuts launched in January 2004, and in its heyday had a circulation of over 300,000 copies per issue. In line with the rest of the "lads mag" market, its circulation has fallen dramatically since the mid 2000s.
The weekly magazine recorded a circulation of 62,118 in the last six months of 2013, marking a 22.5 per cent decline on the same period in 2012, according to ABC figures.
Nuts and its competitors such as Zoo have been beset by issues in recent years, including supermarkets demanding opaque covers for the publications amid debates over whether children should see their covers.
The final issue of Nuts was its 526th edition.
Jo Smalley, the publishing director, Nuts, said: "Across all of its various platforms, Nuts was enjoyed by millions of young British men every week during the past 10 years.
"I'd like to thank the Nuts team for all of their hard work and commitment – it was both a pleasure and a privilege to work with so many talented people on what was a publishing phenomenon by any definition."
Stars including Helen Flanagan, Kelly Brook, Holly Hagan, Jessica-Jane Clement and Billie Faiers had appeared on Nuts covers.