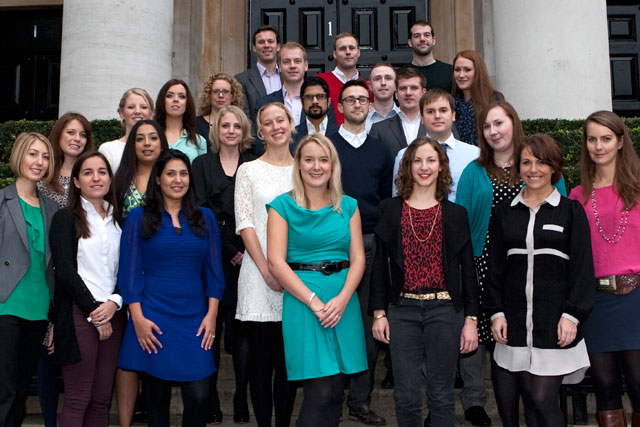 Click a headshot to reveal who Marketing has named as a Next Generation 2012 star marketer. Tweet your congratulations, check out their impressive Linkedin profiles and click the link to read about what makes them tick.
The combination of youth and talent is a heady one. While the marketing chiefs that grace the pages of Marketing magazine have the wisdom and experience that befits their status, having reached the top jobs in their careers, the emerging next generation of marketers offers up a glimpse of what makes tomorrow's leaders tick.
In association with Engine, we have highlighted 30 of the brightest rising stars in the UK marketing industry. It is impossible not to be impressed by their CVs, but also their contagious enthusiasm and passion for their brands.
Click here to see the full list 1-30 of Marketing's Nxt Gen 2012.
Each has excelled in their career to date, led projects that exceeded expectations and demonstrated a drive that sets them apart from many of their peers.
The task of selecting 30 marketers from an impressive pool of talent posed a significant challenge. With the help of industry chiefs, from both brands and agencies, a list of high-achieving young marketers was collated. Those who made the cut include marketers from pure-play digital brands, such as Google and eHarmony, to the traditional FMCG talent power-houses Procter & Gamble, Unilever and Coca-Cola.
Nonetheless, they all share an energy and drive that has brought them to prominence in the eyes of their colleagues and the wider industry. They share a deep appreciation for a discipline that fuses creativity and commerciality, plus the need for bold innovation as budgets remain tight in the current economic climate.
Despite challenging market conditions, there is an undoubted sense of excitement from these marketers; they recognise they are at the forefront of a new era of marketing.
While some of the names and faces on this list may not immediately jump out at you, remember them. These are 30 marketers who, in Marketing's opinion, should be on every brand and agency's radar.
Follow @thebenhall
AUTOFEED INTERACTIVE SPECIAL