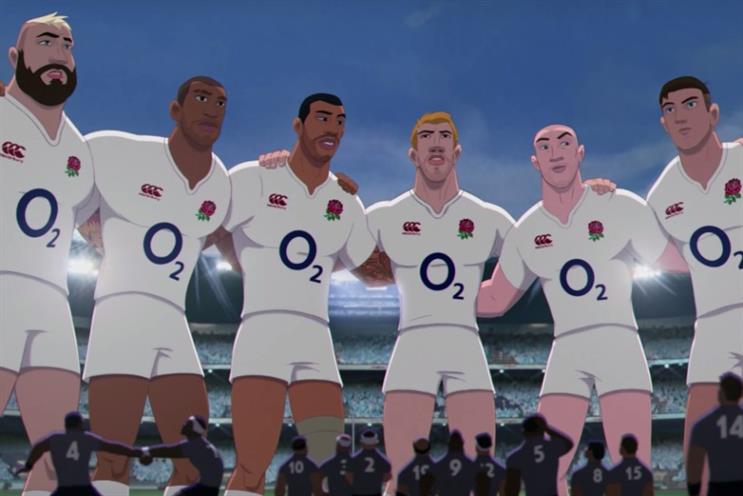 England crashed out of the tournament after losing 13-33 to Australia on Saturday, dashing the hopes not only of rugby fans but the sponsors who had hoped to benefit from ongoing national fervor for the World Cup.
The host nation's exit is not only likely to dent ITV's viewing figures, but any brand allying itself to the tournament in England.
O2, which had much at stake as an England rather than tournament sponsor, has invested heavily in the long-running 'Wear the Rose' campaign to encourage mainstream support of the team.
Ahead of the Rugby World Cup, the operator released 'Make Them Giants', a rousing campaign that used the same animators as John Lewis' 'Bear and the Hare' Christmas ad.
The campaign has come to an abrupt close, with O2 simply stating on social media after England's defeat: "Standing beside you. Always."
Standing beside you. Always. #WearTheRose pic.twitter.com/pgPjsfq3pe

— O2 Sports (@O2sports) October 3, 2015
Jack Whitehall, star of tournament sponsor Samsung's 'School of Rugby' ads, was a little less supportive.
I don't want to point fingers. But I was available for selection. Just saying. (*checks for any Welsh ancestors*)

— Jack Whitehall (@jackwhitehall) October 3, 2015
Cheeky Welsh fans parodied O2's ad, showing the England team shrinking back to normal-sized players after multiple defeats.
Jamil Zakaria
on Saturday, 26 September 2015
A spokesman for O2 said: "As proud sponsor of England Rugby for 21 years, we remain committed to our partnership with RFU and the sport of rugby. We'll stand beside the team with the same spirit that rugby is watched, played and enjoyed.
"We are supporters of the England Men's XV, Women's Team and Saxons, and with O2 Touch we have the largest grassroots rugby participation programme in the country."
O2 has seen five million "acts of support" around 'Wear the Rose', which includes social media shares as well as offline interactions around the campaign.
The spokesman said: "We're here for the ups and the downs, this is what sport is all about.
"Wear the Rose will continue into 2016 and beyond."