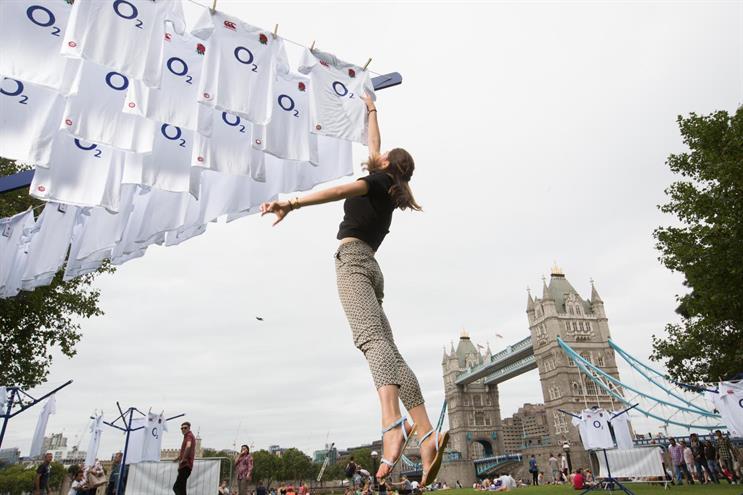 Ronan Dunne said in an interview with Campaign that phone carriers and advertisers need to cut back on "a lot of what can only be described as intrusive forms of advertising that are probably going beyond what customers reasonably want and expect."

He said: "In this market there is an imbalance between the interests of the consumers being supported and the interests of advertisers, and both are legitimate, but there doesn't seem to be a fair balance."

However, Dunne, who was speaking at the Mobile World Congress in Barcelona, insisted ad-blocking was not "the answer" – despite the fact that rival Three, which is in the middle of trying to buy O2, said last week that it will give UK customers the power to block all mobile ads.

Dunne does give his customers the choice to opt in or out of O2's own mobile marketing and of ads served by Weve, O2's mobile ad-serving platform for brands.

But he suggested it was a step too far to block all ads across O2's network.

Instead, Dunne urged advertisers to sign up to the Internet Advertising Bureau's protocols on lean ads, which include a commitment to serve ads that are "appropriate to the device" and not to offer "pop-up" ads.

He said: "The challenge is, if more and more ads are trying to be squeezed into the same time of consumption, that was never a deal that the advertising industry or brands ever signed up to."

He remained upbeat about the role of advertising on mobile devices, noting Weve saw a 30 per cent increase in revenues last year.

"What we've seen with some of the research we've done is, if it's relevant and contextual, a lot of customers are comfortable with advertising. Good, well-considered advertising is akin to curation – it's actually delivering value to customers.

"It's when it's unsought and it disrupts their ability to consume the content that they're after that it's a problem. The current environment isn't tenable, so it has to evolve."

Dunne also came out strongly in favour of Britain remaining in the European Union after David Cameron announced a referendum on leaving the EU on 23 June.

"I'm unequivocally pro-Europe. It's the right thing for British business and, from a personal point of view, as an Irish citizen, membership of the EU is a net positive."

He was particularly critical of Theresa Villiers, the Northern Ireland Secretary, who is campaigning for "Brexit". Dunne suggested that it might be "difficult" for her to do her "day job" as a minister when she is opposed to UK Government policy and, according to polls, to the views of the majority of people in Northern Ireland when it comes to the EU.