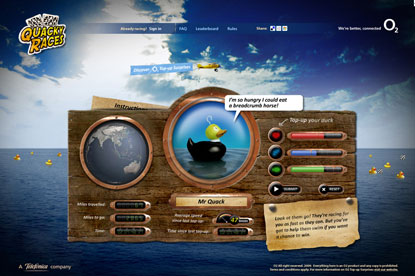 The mobile network was one of VCCP's founding clients and it has handled the brand's advertising account since 2002. The extension of the agency's role to incorporate digital is part of a push by O2 to introduce a more integrated approach.
The brief includes handling strategic digital planning, social media, online advertising, as well as website development and eCRM across O2 brands.
The appointment puts an end to O2's relationship with Agency Republic, which has held the digital account since 2002.
O2 spent £15 million on online advertising excluding paid search in 2009, making it the UK's biggest-spending online advertiser by a £5 million margin, according to Nielsen.
The agency change follows the merger of T-Mobile and Orange, creating the UK's biggest network. Vodafone, meanwhile, is looking to reposition with a new brand identity.