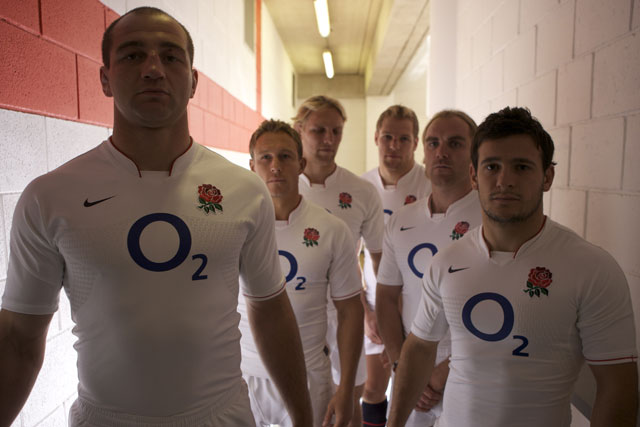 O2's sponsorship of the RFU dates back to 1995 when the game turned professional.
The four-year contract means that O2 will continue to be a kit sponsor of the senior men's England team, the men's second team and the women's team until June 2016.
The 2015 Rugby World Cup is held in England in 2015.
As part of the deal, O2 will also continue as the exclusive telecoms provider of the RFU, and will continue to support RFU's grassroots rugby initiatives.
Through Priority, customers on O2 will have priority access to tickets for England matches at Twickenham stadium in addition to other benefits and experiences.
Sophie Goldschmidt, commercial director of the RFU, said the RFU was "proud to be a long-term partner with O2, which was clearly very dedicated to rugby".
The last deal between O2 and the RFU was worth £4m a year.
Ronan Dunne, chief executive of 02, said its latest contract was an "enhanced deal".
On a conference call, Dunne declined to answer a question as to whether the furore which engulfed English rugby during last year's World Cup had affected O2's thinking about the contract.
Instead, Dunne said he believed O2 could sign up more customers on the back of the new contract.
The extension of the deal comes just weeks after the RFU announced GSK as a new sponsor, although Land Rover and a number of other brands' sponsorships of the RFU are currently up for renewal.
No financial details of the deal have been disclosed.
Follow John Reynolds on Twitter @johnreynolds10