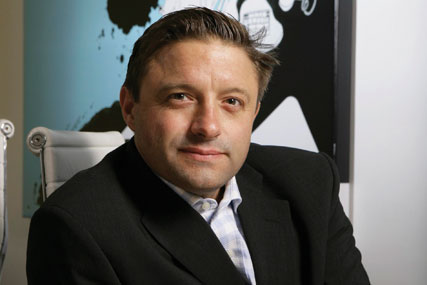 He will be responsible for the overall media strategy at Telefonica's O2, which includes building an advertising business that can harnesses cross-media opportunities.
With full P&L responsibility for the new business unit, Gregory's hire is expected to help O2 "fundamentally change the way advertisers target and reach consumers".
O2 launched its media business last year with the aim of developing opportunities across its mobile, email, online, in-store, direct and experiential channels, used by 19 million customers.
Tim Sefton, customer director of O2 UK, said: "We build our business on customer and market insight and believe that our media channels will be increasingly valued for the way in which we can connect brands and customers to everyone's benefit."
Gregory brings more than 20 years media experience to the role, including as new business director of The Telegraph Media Group and, prior to that, as a board director of Emap.
A spokesman for O2 said Gregory's arrival in March will not necessitate a review of its media agency.
ZenithOptimedia was awarded both the on-and-offline media planning and buying requirements of the telecoms company in January 2008. Last year's consolidated review extended a relationship that has been in place since 2004.