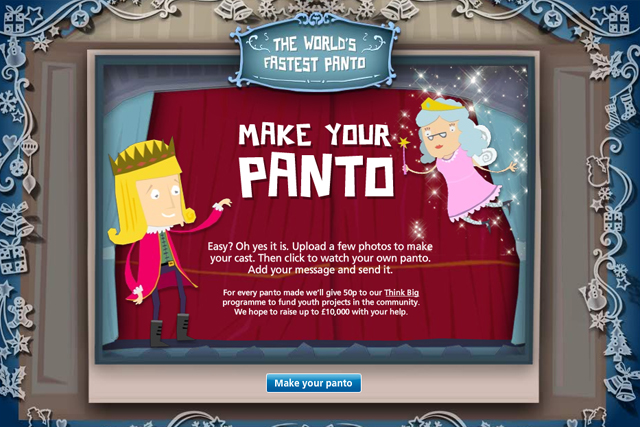 Created by archibald ingall stretton, each customer can create his or her own 20-second digital pantomime. Performances raise 50p for charity and O2 hopes to raise £10,000.
A total of 9.7 million O2 customers will be sent texts to encourage them to click through to the site, where the four characters – Prince Charming, Cinderella, an Ugly Sister and the Fairy Godmother – can be customised.
Jess Plumbe at customer conversations, O2, said: "The world's fastest panto is a very engaging and fun communication that touches all facets of our business. The idea actually started out as a campaign for one team, but it was loved so much by the other parts of the company, that we decided to send it out more widely for all to enjoy."
Users are invited to share their online panto, change the cast or enjoy an encore.
All communication is framed within a traditional panto stage, complete with illustrated red velvet curtains. No O2 product or sales messages are included.