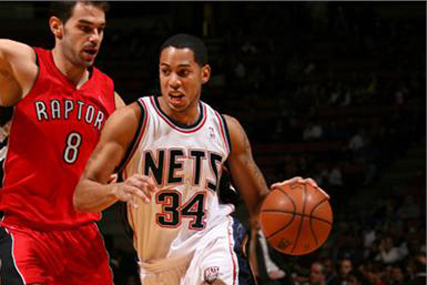 The set of matches will be the first NBA regular season games to take place in Europe.

The NBA Champions Los Angeles Lakers will play the Minnesota Timberwolves at London's O2 Arena on October 4, as part of NBA Europe Live series of pre-season games, which is held in partnership with gaming company EA Sports, kicking off the push into Europe.
London will host the first regular season games to take place in Europe, when the New Jersey Nets and Toronto Raptors face off on 4 and 5 March 2011, at The O2.

O2 customers will have the opportunity to win tickets and exclusive NBA experiences to the NBA Europe Live events, and the main tournament, through competitions run through O2 high-street stores, O2's mobile services, and via the O2 blueroom online ticketing service.

Sophie Goldschmidt, senior vice-president of NBA Europe, said: "We are excited to announce O2 as the first promotional partner for our regular season games in March.

"To partner with an industry leader gives both O2 and the NBA the opportunity to deliver the excitement of NBA experiences to new audiences right across the UK."

Shadi Halliwell, head of brand communications at O2, said: "With regular NBA season games coming to the UK for the first time, The O2 is cementing its position as a premier venue for some of the biggest and best live sporting events.

"To mark this, we're not only giving our customers priority access to the hottest tickets in town, but also giving them the chance to benefit from some great NBA experiences, including meet and greets with legends, signed merchandise and lots more."

The NBA announced its first-ever London matches last month and is currently looking for commercial partners. The NBA is expected to announce further deals over the coming weeks.

Basketball is not the first US sport to play competitive fixtures in the UK. The National Football League (NFL) played its first competitive game outside the US in 2007, with Wembley hosting an annual game in the UK every year since.