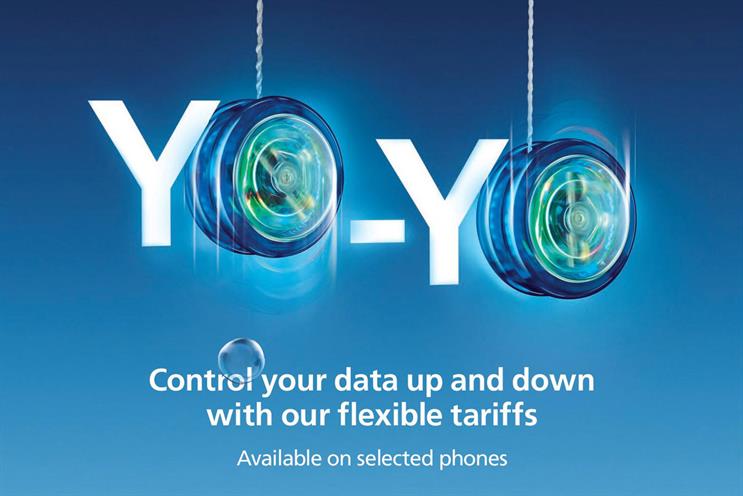 The multimillion-pound ad campaign features yo-yos to represent the flexibility and is combined with the tagline "Control your data up and down".
The campaign, created by VCCP, launched today with ads appearing in broadcast, outdoor, Spotify, press, mobile and social media channels. Havas Media Group's Forward is handling media.
One of the features of the campaign are bespoke creative ads that will run on All4, Channel 4's mobile video player (image below). The spots will target the channel's top-ten shows and will show how much data watching these programmes uses.
In press, O2 has taken the cover wrap of today's London Evening Standard, as well as a double page spread on the inside front cover of Metro and further double-page spreads and placements throughout the campaign.
This will be supported by the ads appearing across social channels and nationally in large out-of-home formats.
Targeted ads on Spotify playlists will be used to deliver spots tailored to the playlist - whether it's upbeat workout music or chilled dinner party tunes.
The campaign's creative was led by VCCP creative director Jim Capp with associate creative directors Pete Bastiman and David Aylesbury.
"We know that our customers want more control of their contracts so we're putting them fully in the driving seat by allowing them to adjust their data plan every month," Nina Bibby, chief marketing officer of O2, said. "The yo-yos are a fun, visual way to demonstrate the flexibility and sense of control that our flexible tariffs provide."