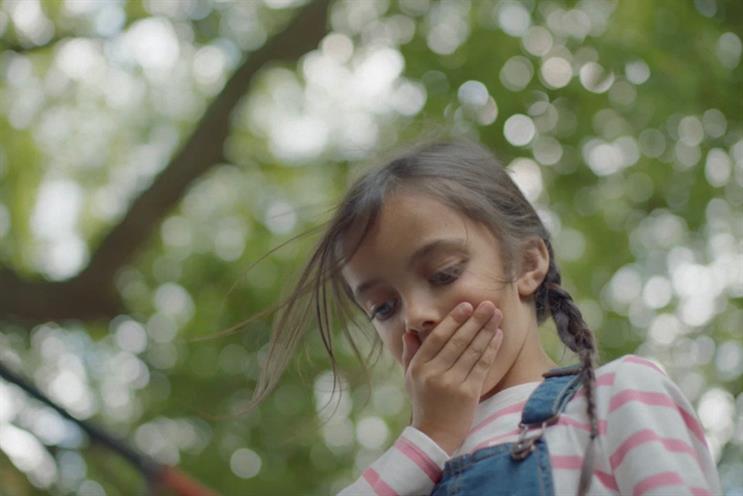 The four-week campaign and customer service offer breaks today (8 September), meaning that anyone who buys a handset on a selected tariff will qualify for a single screen replacement during the term of their contract.
It is a customer service and marketing initiative that seeks to remedy what for many mobile users is an expensive bane of their lives — a shattered touchscreen — and is designed to resonate with O2's "More for you" brand banner.
The campaign roll-out follows an outdoor tease last week and a ten-second TV spot that launched on 6 September.
The campaign creative leads with a visually pithy image of a cracked screen and the exclamation "oops". Created by VCCP London with media planned and bought by Havas, it focuses on the "Oops moment" — the point at which a person drops their phone. Using a series of everyday scenarios, the ad depicts circumstances in which a screen can be damaged and how easily it can be repaired on an O2 contract. The first ad breaks tonight at 7pm and will run for three weeks on peak time-slots.
The TV ad will also run across O2's social channels, while Instagram stories, Gifs, a Snapchat Lens and chances to win free screen repairs by sharing "oops" stories will generate further buzz.
Outdoor sites across London will feature apparently broken and collapsed billboards, while at Waterloo and St Pancras stations, large lenticular screens will create the impression of a screen actually cracking as commuters stroll past.
A four-week print campaign will span media including Metro, while O2 stores will feature lenticular window displays.
Nina Bibby, O2's chief marketing officer, said: "We know a customer's phone is much more than just a phone so we know how frustrating a cracked screen can be.
"That's why we're proud to be the first UK network to offer a free screen replacement option, giving customers peace of mind that O2's got them covered for those 'Oops' moments."
Last week, O2 placed five apparently broken billboards across the UK. In spite of the words "Oops" and an explanation of O2's new screen replacement service, many people on Twitter didn't realise that the stunt was deliberate.
"It definitely isn't," tweeted one user. "You'd never get it past health and safety…"