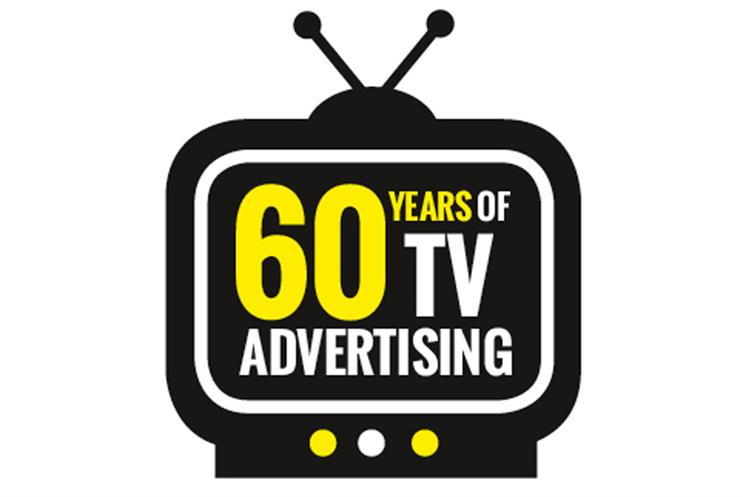 Nina Bibby is the marketing and consumer director of O2
@ninasbib
My career started over 20 years ago and has taken me all over the world – from Ireland when I first started at Diageo in 1997, to the Netherlands and all the way to Japan, and then back to the UK. One of the main things that's really evolved during that time is the sheer volume of channels available.
When I first started at Diageo, TV programming was live and inflexible, with whole families brought together to tune in. I remember so many special moments gathered round the TV set with friends and family watching key moments in history – World Cup finals, royal weddings, Christmas specials – and sharing the experience of watching ads too.
Of course that still happens, but with many people watching via video-on-demand and on a range of different devices, people watch TV according to their own schedules. And just as the experience of watching TV has diversified – different times on different devices – so has the experience of watching TV ads, with people watching them on their own and on a variety of channels.
Changes
Over the last 60 years, TV advertising has enabled brands to create truly emotional connections with customers – both existing and potential. Thanks to the storytelling of TV ads, brands are able to move beyond the boundaries of the product and speak in a much more emotive way – whether they're making people laugh, cry, or causing the hairs on the back of their neck stand up.
The Cadbury's advert with the drum-playing gorillas is a brilliant example of an ad that went way
As a New Yorker, the Super Bowl ads come to mind when I think about how TV ads can catapult a brand
beyond the product and pushed creativity to the limits to incredible effect. It's ads like this – often with no clear link to the product they're advertising – that have genuine emotional impact and resonance, and which are remembered again and again.
As a New Yorker, the Super Bowl ads also come to mind immediately when I think about how TV ads can catapult a brand, giving it in an incredible and unrivalled boost to mass fame and consciousness. I still remember the '1984' Apple ad that launched the Mac and is now considered the greatest Super Bowl ad of all time, prompting the Mac to earn Apple more than $150 million in its first 100 days. It also introduced the idea of the Super Bowl ad as a form of entertainment, prompting brands to truly understand the power of a mass TV moment.
Conversation starter
In the early days of TV advertising, it allowed brands to promote products and services to a mass audience – something that few other media could do. Now, the beauty of TV advertising is that it enables brands to start a conversation with customers – the conversation doesn't end when the ad does. TV's role is to begin the customer journey with the brand or product, inspiring them to want to engage more on a second screen.
We're already seeing this happen, as brands embrace the shift to multichannel advertising and people increasingly watch TV supplemented by additional devices. This second-screening (or often
We will see TV going more programmatic
third- or fourth-) means that TV ads can be complemented for additional engagement. At O2, for example, we recently announced real-time voting for O2 Priority, where we gave people the chance to choose new offers during ad breaks of Made in Chelsea New York, Made in Chelsea and Glue. We saw thousands of tweets throughout the campaign as votes were cast for preferred offers.
As part of this shift towards a more interactive and engaged TV ad, I also think we'll see TV going programmatic, becoming more personalised and tailored to the consumer.
Personalisation debate
Personalisation in advertising is prompting huge debate at the moment, and for me it's incredibly exciting. By being able to become more targeted and personalised, brands will be able to deliver genuinely relevant and engaging content that inspires and resonates with consumers. But what brands need to remember is that personalisation cannot come at the cost of creativity – which is still king. It remains just as true as ever that people don't remember what you said; they remember how you made them feel, so brands can never stop pushing the boundaries of creativity to deliver something original and impactful.
The idea that ads should go beyond the product reflects what brands should be doing more generally
The idea that ads should go beyond the product reflects what brands should be doing more generally. If they want to stay relevant and competitive, brands need to put customers at the heart of everything they do, offering more than just the core product or service and going further to give them genuinely personal and valuable experiences.
On a practical note, improved measuring capabilities mean that brands can accurately understand the ROI and impact of an ad. This level of understanding enables them to continually improve the message and creative to make sure that they're reaching their target audience in the right way.
Tricky predictions
If I wanted to be really controversial, I'd predict that TV advertising as we know it will have ceased to exist. If we look back at the evolution of the last 60 years, it's clear that the pace of change is picking up all the time.
Ads will be increasingly user-generated and interactive
Innovations that would have taken 20 years before, now take 2. This makes predicting where we'll be in 60 years' time quite tricky – as in reality it's more like predicting what life will be like in 200 years' time!
Five years from now is a little easier to imagine. With ads already becoming more and more personalised, I predict that by 2020, ads will be increasingly user-generated and interactive, with the storyline of the ad changing depending on how people respond. With a press of a button, voice command or movement, consumers will be able to control the direction and focus of the ad, perhaps also buying products and services directly through the TV advert. The rise of smart tech makes this all the more plausible, as homes and the objects within them become increasingly connected and intuitive.
To mark 60 years of TV advertising we're asking readers to vote for their favourite TV ad of all time. Click here to vote in our poll