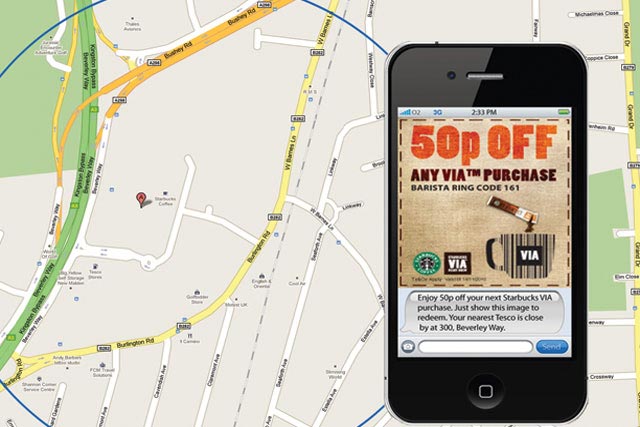 O2 and Orange, the UK's two biggest mobile operators, are vying to be first to offer brands the opportunity to target their millions of subscribers.
O2 has confirmed that it plans to roll out its service in the third quarter of this year, while Orange aims to launch its offering this year.
Consumers who opt in to receive ads will be encouraged to redeem offers in stores by paying via their mobile handsets.
O2 told Marketing that the technological hurdles delaying the development have been overcome and the products will enable brands to track their campaigns' success.
Location-based ads have so far been the preserve of niche specialists such as Foursquare.
However, O2 customer director Tim Sefton said the group was looking to work with competitors to bring forward "as wide as possible an offering".
O2 and Orange both intend for their Near Field Communication (NFC)-enabled handsets to become "cashless wallets", with the ability to replace cash, payment cards and travelcards.
As well as location data, brands will be able to target consumers based on their demographic and other information held by the operators.
Mobile payments
Vodafone is conducting NFC trials with Germany's Deutsche Bahn on a ticketing and mobile payments system.
NFC will be used alongside Oyster on the London Underground in 2012.
Boots and Tesco will add cash-less sales points this year.
HTC and Sony Ericsson have confirmed NFC-ready hand-sets. Apple's iPhone 5 is expected to be NFC-ready.