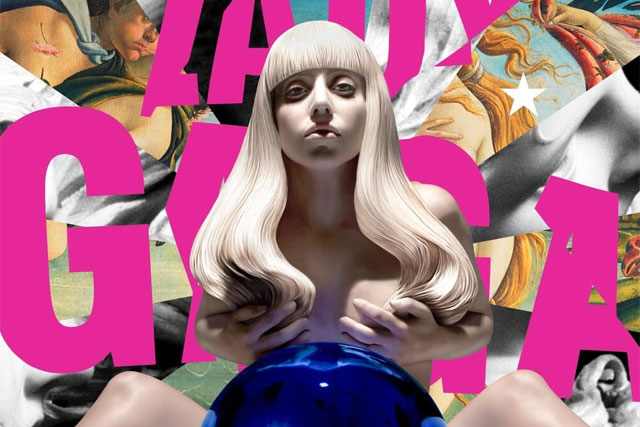 Users of the telecoms firm's O2 Tracks service will be able to listen to the entirety of the album on their mobile phones for an unlimited number of plays.
MusicQubed, which provided the technology behind O2 Tracks, claims this is the first time a major album has been launched in this format.
Lady Gaga is starring in a TV ad promoting the partnership, which features a "magical silver world" and is set to her new single 'Do What U Want'.
The O2 Tracks service is available to people on any network, but those with an O2 4G contract get a free 12 month subscription to the video version.
Lady Gaga also appears in an eight minute video interview that is available only to O2's 4G customers. It features the pop star talking about the making of the album and her "love of dogs".
Shadi Halliwell, head of brand at O2, said: "At O2 we've got a longstanding history of offering customers exclusive benefits and experiences, and we're proud to extend our Priority strategy to offer O2 Tracks customers the opportunity to be amongst the first people to experience the most highly anticipated album of 2013."
O2 launched its Tracks service on February 2013 in order to offer consumers the official UK top 40 singles chart direct on their phone.
People not on O2 can sign up to the service for £4.99 a week, while those on an O2 contract without 4G can access O2 Tracks for £1 a week.
Social media activity will support the campaign, including a competition that will give away four signed copies of the album. To enter, participants must "like" a specific Facebook post about the Lady Gaga TV ad. The four winners will be chosen at random.