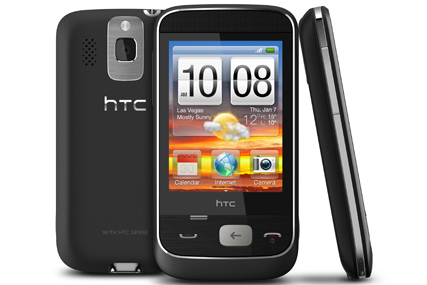 HTC claims the Smart will be half the cost of other smartphones. O2 has not yet unveiled how much it will retail the phone for.
The deal follows the end of O2's two-year period of exclusivity with Apple's iPhone late last year.
The new HTC Smart will enable users to use widgets for quick access to contacts, photos, music, weather, as well as browsing and email.
A social networking function will also be available on the phone via an app, HTC Friend Stream, which will enable users to follows their friends' status updates on Facebook, Twitter and Flickr in one place.
The phone's handset has a 2.8-inch touchscreen. It also includes a 300MHz processor, 3-megapixel camera and other features.
HTC Smart will be available exclusively through O2 UK, Germany, Ireland, Italy and Norway.
Telefonica chief executive Matthew Key said: "We believe this is a key move in our ability to bring smartphones to a far wider cross section of the population.
"The benefits of web browsing on the move and the ability to experience applications such as mobile social networking, will now be brought to the mass market and reinforces O2's position as the home of the smartphone."