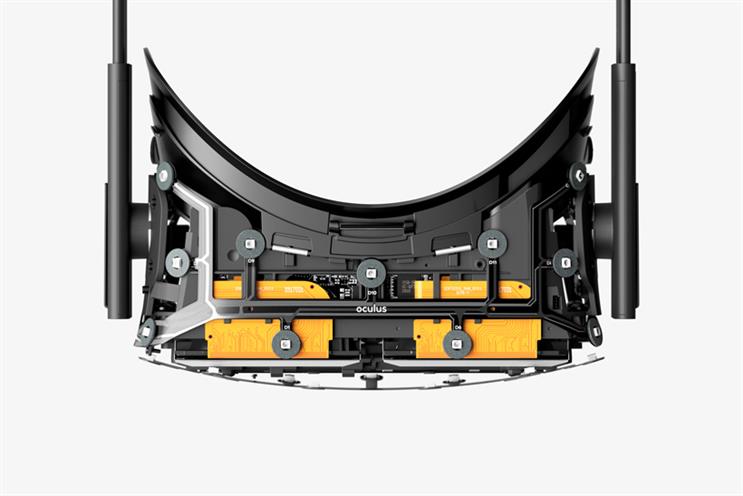 All jaded cynicism left on the shores of Britain. I feel like a student again with that invincible, enthusiastic, self-belief in the future you get on a university campus.
SXSW 2016 doesn't disappoint. This year I was drawn in by the seductive emotional layer to the daydreams and experiences that data, tech, and the internet can offer.
Statistics in the room claimed consumers were 7.5 times more likely to share this immersive content than ordinary video
The power of GIF
A morning lecture with Alex Chung (CEO, Giphy) was fresher than any morning start I can remember. If photographs are nouns, then GIFs are the new verbs, loaded with charm and feeling.
These short silent looping videos of just about any nostalgic movie scene are a new visual language. I for one am an addict, as my Facebook buddies will testify. And with 150,000,000 unique views per month for Giphy, GIFs are here to stay.
The virtual empathy machine
If the internet is becoming more animated through GIFs, it is positively 3D with the world of VR as the hot topic this year. 'Is VR the ultimate empathy machine?' asked a panel of experts from powerhouse players Google and GoPro. Not a photo, not a video, but a fully experiential just-go-on-and step-inside-your-phone and experience the perfect wave, swimming with sharks, or even a game of Clash of Clans.
The kit is here and the cost of stitching it together is falling fast. However, it is a wild west of content with basic challenges on scene lighting, sound, and choreography. But statistics in the room claimed consumers were 7.5 times more likely to share this immersive content than ordinary video. This area is still very fresh and undefined for brands and you can't help thinking it will explode when consumers get their hand on the kit and experiment.
Express shuttle to the future
The emotional daydreaming hit another level with Hyperloop, Elon Musk's vision to revolutionise intercity transport and travel at the speed of sound in reduced pressure tubes.
What amazes most is not the dream itself, which is kick-ass no doubt, but the passionate movement thathas been created around it.
Dirk Ahlborn, CEO of Hyperloop Transportation Technologies, is crowdsourcing and crowd-storming the end-to-end solution with over 200 volunteers from 21 countries working 10 hours a week in return for stock options.
This is a movement full of passionate participation, with the feel-good goals to be green, global, and less expensive than traditional transport. Change the world with big ideas with big brains from all over the world. A new way to start, scale, and run a business.
SXSW is quite the experience, and just like university there is a lot of sharing of notes, and a real sigh-inducing FOMO when there is lots of online chatter about a great talk and an inspirational speaker that you skipped.
Time to go to the bar, compare and trade my daily highlights, and listen to a live band in the very cool town of Austin. Until next year, SXSW, I am a big fan.