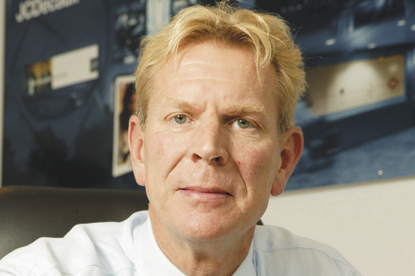 Speaking at the Outdoor Advertising Association conference yesterday (Thursday), Male said that people spend 16 per cent of their time out of home and that figure is growing.

He added: "It has been said on plenty of occasions and by many media commentators that 'we spend 20 per cent of our media time online and it's growing', and as a minimum, online's share of ad revenue should reflect this. Well, we also spend 16 per cent of our time out of home and that is also growing. Just like online, the audience is moving into our space."

Male also highlighted an increasing connection between outdoor and online and said that both sectors were on course to dominate the industry.

Male said: "I now believe we are talking about two spaces in the new converged media world; online and outdoor. The two 'o's. Permanent, growing and driven by technology."

He added that while the slow consistent growth that outdoor has achieved has not been as newsworthy as online's rapid growth, it was time for out of home to shout about its achievements.

Also speaking at the conference yesterday, Barry Sayer, the UK chief executive of Clear Channel, called on other media to commit to audience measurement in the way outdoor has done with its audience measurement system, Postar.