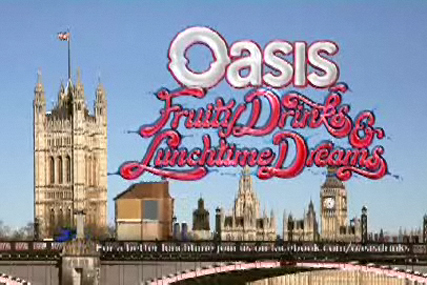 It has come up with the 'making lunchtimes better' theme of the campaign after consumer research showed the average Briton is unhappy with his or her lunchtime.

Activity will continue to target men and women in their twenties but will introduce the strapline 'Fruity drinks and lunchtime dreams'.

The campaign will be launched tonight with a TV ad by existing agency Mother, and will include a media partnership with The Sun as well as a dedicated Facebook group.

The ad shows Oasis bringing Matt, a Scot working in London, not just the sandwich he misses from his hometown 500 miles away but also the sandwich shop, alongside a chilled bottle of the drink.

The media partnership with The Sun will include a nationwide search for the lunchtime that most deserves a £30,000 makeover. The competition will be run through the dedicated Facebook group, which will be providing daily lunchtime improvements for the next six months.

Cathryn Sleight, marketing director at Coca-Cola Great Britain, said: "With just the right mix of cheeky surprises and humour this campaign will continue to build brand love."

Vizeum is handling media planning and buying for the campaign, which includes outdoor and radio ads.