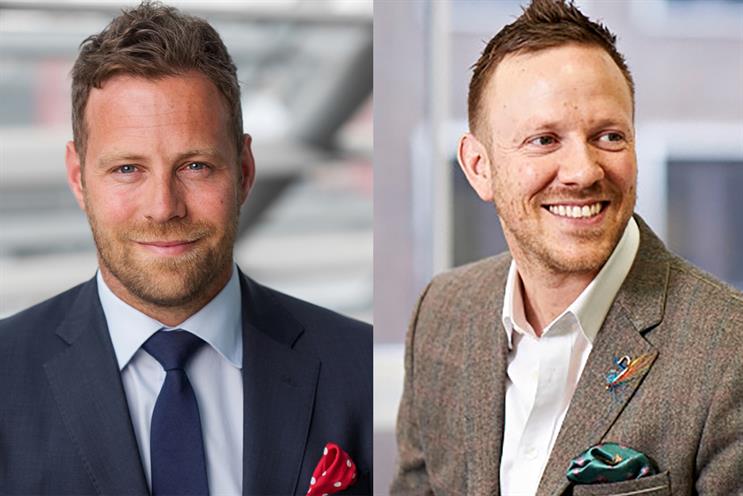 Flint, who becomes vice-president, EMEA media sales, was previously managing director of AOL in the UK.
Clarkson, who becomes UK country manager of Oath, used to be managing director of Yahoo UK.
Clarkson will report to Flint under the new structure.
The appointments end speculation that one or both of them might leave following the lengthy merger of AOL and Yahoo that has taken a year to complete.
Oath, which is owned by Verizon, is expected to cut about 15% of its workforce following the completion of the deal.
Oath owns more than 50 media properties, including HuffPost, TechCrunch, Tumblr and Brightroll, that it says reach more than one billion people around the world.
Verizon hopes Oath could be a third force to rival the two dominant players in digital advertising – Google and Facebook.
Flint will report to John DeVine, chief revenue officer of Oath.
Flint and Clarkson are both known as dapper figures on the London media industry scene, sporting similar beards and natty suits with hankerchiefs in the breast pocket.