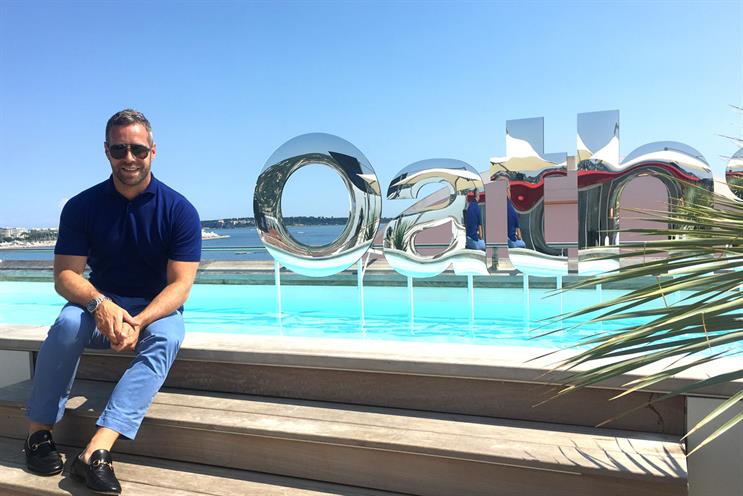 From the company known as "the merger of AOL and Yahoo", Oath has evolved to become known in its own right as a unique combination of publisher, digital ad network and content agency.
"We call ourselves a media technology company," Flint said on the rooftop of The Majestic Barriére at Cannes.
Despite hopes that Oath would "challenge the duopoly" of Google and Facebook, that was never the goal, Flint said.
"We are a very different proposition that, for me, feels like a special thing with no intention to go toe-to-toe with everyone else," he responded.
The last year has been focused on defining the brand and integrating 13,000 people from Yahoo, AOL and Microsoft into a united front.
"The different cultures they bring are really great but the integration has been challenging. And that's not counting working out the HR and billing systems. We've been working incredibly hard to make sure our products are unified as well," he said.
The latest development is a completely unified demand-side platform across all its publisher properties which was completed the week of the Cannes Lions.
"Consolidating our various DSPs into one has been a core part of the future of our business that we will take to market," Flint said.
But what really sets Oath apart, Flint asserted, is the creative work it's capable of by combining the skills of content agency Ryot with the publisher properties it owns.
One of Flint's favourite brand-tie-ups is when Oath worked with Ford Performance (the car-maker's motorsport division) and media agency Mindshare to create a brain-scanning helmet (above).
The campaign was aimed at making motorsports more relatable to regular drivers and involved scanning the brains of racing drivers to test if mental techniques improved their performance on the track.
Then, working with Oath, the campaign was amplified across its media brands using data to identify topics and audiences across the publisher's automotive, technology and lifestyle verticals on properties like MSN, Engadget, HuffPost and Yahoo.
These insights helped created video content and articles from the study that are being distributed across Oath's distribution platforms and other social channels, to connect relevant consumers with Ford's story.
"This campaign was not necessarily about putting ads on screens. It was about content. We created the content, seeded it on social… we went to a lab for crying out loud to understand the brain! We are venturing off the page, off the screen to see how we can create connections," Flint enthused. "We're becoming a production house with innovations that gets people thinking and talking about it."
Going forward, Oath wants to add more shows as vehicles for advertising based on the success of its existing properties such as The32 on Yahoo Sport (above) which has led to a 20% uplift in traffic.
The media company has also been experimenting with live events. For the Royal Wedding, Yahoo hosted a global live stream called "The Royal Box" which drew 25.1 million streams across live, video-on-demand and replay
As part of its growth strategy, Oath has also very recently named Anna Watkins as its UK managing director.
"I want Cannes to know that we're back, we're strong, we've iterated, we've evolved and we're accelerating," Flint concluded.