Oatly "Norm's old pal milk" by Oatly Department of Mind Control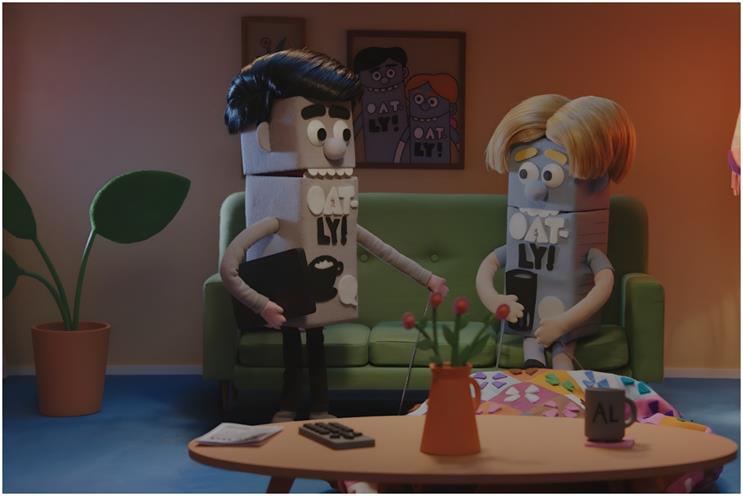 Oat drink brand Oatly has launched a TV and YouTube campaign encouraging people to try a plant-based diet.
Created by its in-house agency Oatly Department of Mind Control, the campaign – designed not to resemble an ad – comprises a five-part mini-series featuring two oat drink carton puppets named Norm and Al.
Developed in collaboration with Nexus Studios, the work was directed by Conor Finnegan, with puppet-making by Andy Gent.