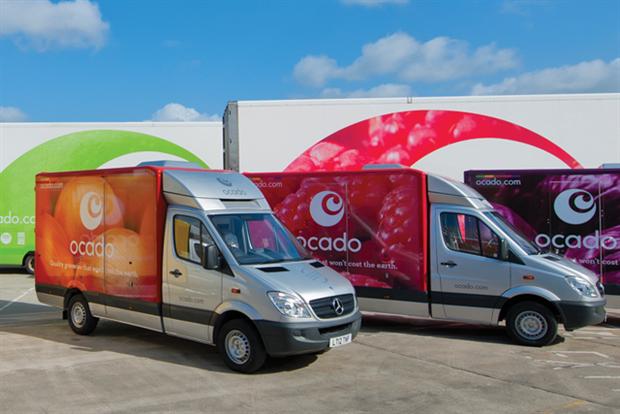 However, the retailer also disclosed in its trading statement today that its average order size had fallen over the same period by 2.9% to £111.41.

Ocado's overall sales, including revenue from its distribution deal with Morrisons, grew 15.3% to £312.4m.

Ocado and Morrisons agreed a 25-year deal in 2013 for Ocado to deliver the latter's groceries in Morrisons-branded vehicles, although Morrisons' recent deal with Amazon has led some to question the durability of the tie-up.

Excluding the Morrisons revenue, Ocado sales grew 13.8% to £286.7m.

Tim Steiner, CEO of Ocado, said: "We are pleased with the steady progress in our business, maintaining double-digit sales growth in a retail environment that remains challenging, and post period-end we shipped over 250,000 orders in a single week for the first time."