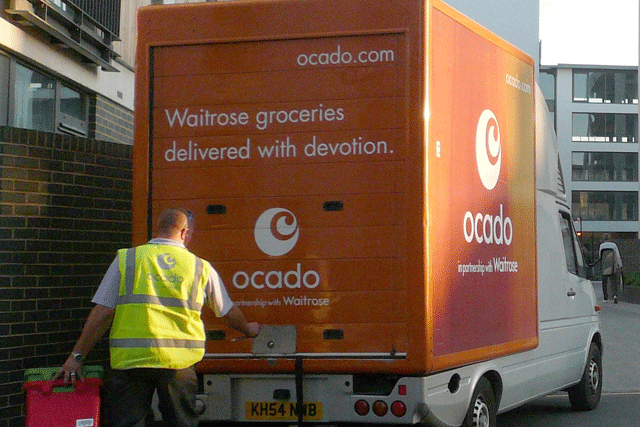 The online-only grocer has confirmed plans to increase its above-the-line presence with its first major ad campaign for more than a year, as it goes head-to-head with Waitrose in London for the first time.
The retailers have a partnership until 2020 that enables Ocado to sell Waitrose goods. However the deal, penned last June, enables them to compete in the London market.
A two-week radio push will air on Magic in London and Heart in the rest of the UK. It brings the return of the 'Ocado man', who sings through a vocoder about the service.
The campaign, by Do, comprises a 30-second ad, and a 10-second version incorporating a £15-off direct-response mechanism.
Ocado is also investing in sports sponsorship. It had a pitch-side presence at last week's Wigan vs St Helen's rugby league match, using the line 'Ocado.com – no more supermarket scrums'; its branding also appeared at cricket venues during England's recent Test match series against Sri Lanka. Further above-the-line activity will launch in July.
Matt Knight, Ocado's head of marketing, said: 'We do a lot of below-the-line, but as we continue to grow and get a higher profile, we use above-the-line to turbo-charge it.'
He added that Ocado is preparing to announce the appointment of a customer insight manager.
Earlier this year, Waitrose invested £10m in relaunching its website and rebranding its delivery service.
Waitrose's 10-week campaign will promote the offer of free delivery for orders worth more than £50.