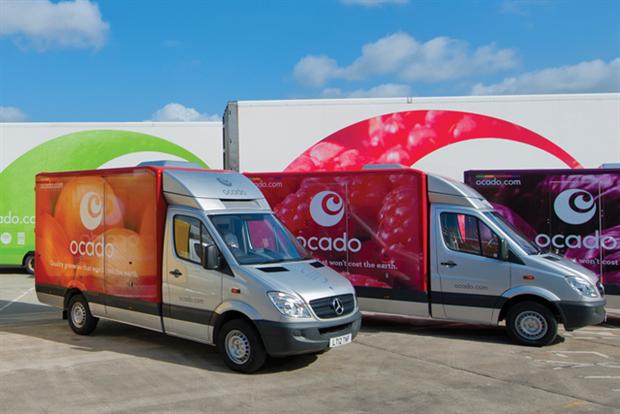 It had to happen. After 15 long years of dedication, Ocado has finally made it into the black. Latest numbers show the online grocer ended the year with a profit of £7.2million - the first since the business began back in 2000.
So was it just a matter of time or have there been significant changes that have led to this financial landmark?
First off, Ocado has always set out to be different. The very fact that there has been so long without a profit is testament to the unerring vision of the founders – the former Goldman Sachs trio of Steiner, Faiman and Gissing. (Faiman and Gissing have since retired leaving Tim Steiner at the helm).
These men set out to create a delivery business with customer service at its heart – get that right and build the rest around it. Create the perfect machine and the business will follow. There has never been anything other than praise for the customer service aspect of the business - voted Best Online Grocer by Which? Magazine for the fifth successive year, but the other 'stuff' has proved more of a challenge.
In creating the perfect delivery business, nothing has been left to chance and it doesn't come cheap
The first state-of-the-art mechanised delivery centre in Hatfield was a greenfield site – intended only ever to be a pure play fulfilment operator and nothing else
The sophisticated software that runs the operation was developed from scratch and is totally bespoke, coupled with a simple, consumer friendly online interface and Ocado 'on the go' app allowing offline ordering as well as half hourly delivery slots
The vans are specially designed to carry both chilled and frozen and delivery men are reputedly recruited on their ability to deliver great customer service
This is all well and good but without volume, it just doesn't payback so is it by chance that the numbers are starting to turn around?
Last year the number of Ocado shoppers increased by 68,000 over the year to 453,000. The good news is that they are big spenders: the average amount spent by customers per online shop was £112.25.
Ocado has not been resting on its laurels to drive those numbers up – First, the business has broken out of the 'Waitrose only' camp by offering their own Ocado brand and a year ago launched a partnership with Morrison's to be their fulfilment provider too.
The business has also launched two new brands. 'Fetch' is an online petstore and 'Sizzle' a kitchen and dining store and there are plans to launch a specialist online beauty store in partnership with women's magazine Marie Claire.
But investment has not stopped either - A second delivery centre has been added in Warwickshire with plans for 2 more in the pipeline and a real sense that if Ocado can perform so well in a market where others are slashing prices and closing stores then the future really does look bright. In fact, CEO Tim Steiner said profits would have been £10m higher if the firm had not been forced to cut prices to stay competitive.
So there you have it, a text-book tale of hard won success by staying true to your vision, keeping your customer at your heart and not settling for less or getting knocked off course along the way.
The first profit for 15 years doesn't open the floodgates, but the business is beginning to be proved right and that has to be a good thing.
---
Read next