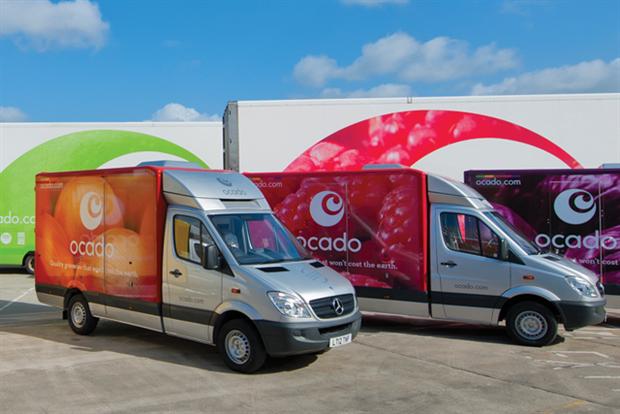 The answer is 453,000 active customers, whose average 167,000 orders per week, worth £112.25 each, gave the company record retail revenues of £904m in the 52 weeks to 30 November 2014.
Another customer that has done it no harm is struggling bricks and mortar supermarket chain Morrisons. Ocado recorded a further £45.1m in revenues from the 25-year technology and service agreement it struck almost two years ago to enable Morrisons to launch an online grocery service.
The first annual pre-tax profit from the company, which was founded as Last Mile Solutions in 2000 and launched with backing from Waitrose, amounted to £7.2m.
The lucky marketing director, in post when the milestone performance came, is Lawrence Hene, who follows in the footsteps of Katie Spriggs, the launch head of marketing, and other early figures such as Clare Harper, head of customer acquisition, and Simon Powell, the head of CRM.
Jason Gissing, one of the three founders, oversaw Ocado's marketing as commercial director before his retirement, announced last year.
The company spent £10m on marketing over the year, down 1 per cent from 2013, and added 68,000 customers.
Its marketing efforts include the launch of a second non-food website, called Sizzle, which sells kitchen and dining products. This joins its petcare offering, Fetch, which it claims has "grown strongly in its first year, gaining in brand awareness despite limited marketing support".

Ocado's own-brand food offering's sales are up 40 per cent on last year. The average basket now contains almost five Ocado own-brand products, the company claims.

A spokesperson for the company said: "We have concentrated our modest above-the-line marketing spend on initiatives to build broader brand awareness, focused around food, such as the sponsorship of Channel 4's Daily Brunch, supporting the launch of 'Britain's Next Top Supplier' competition, an Ocado initiative to support and nurture small British suppliers, and supplying food to the BBC Good Food Shows at Olympia and the NEC."