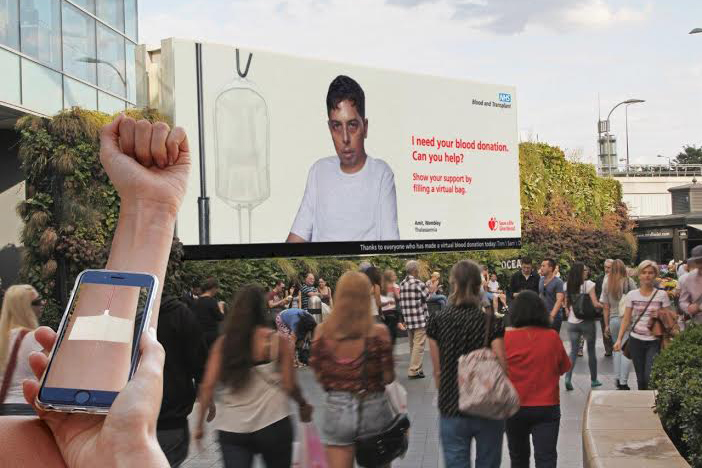 The £100m contract for the two sites, which lasts 10 years, also includes the large format full motion screens planned for the second phase of Westfield London's £1bn expansion in Shepherd's Bush.
Ocean won the Westfield London contract in 2008 and since then delivered the UK's first shopping centre to feature digital-only out-of-home ads. An estimated 70 million shoppers will be targeted, representing £2bn of retail spend in the UK.
Ocean said the deal will spark new investment in its outdoor inventory, including a giant full motion screen that is expected to be the largest in London.
Award-winning outdoor work includes NHS Blood & Transplant's "Virtual blood donation", which used an augmented reality app connected to an image of a sick patient on an outdoor screen.
Tim Bleakley, chief executive of the Ocean Group, said: "This is a huge win for Ocean, consolidating our position of strength in London's best performing retail locations.
"Westfield is a lifestyle destination as well as an outstanding retail destination. The joint Westfield proposition provides advertisers access to consumers with one of the largest shopping basket spends in London.
"We are incredibly proud to have the opportunity to apply our expertise and experience across the UK's most valuable retail assets and to continue to pioneer digital out of home with Westfield."