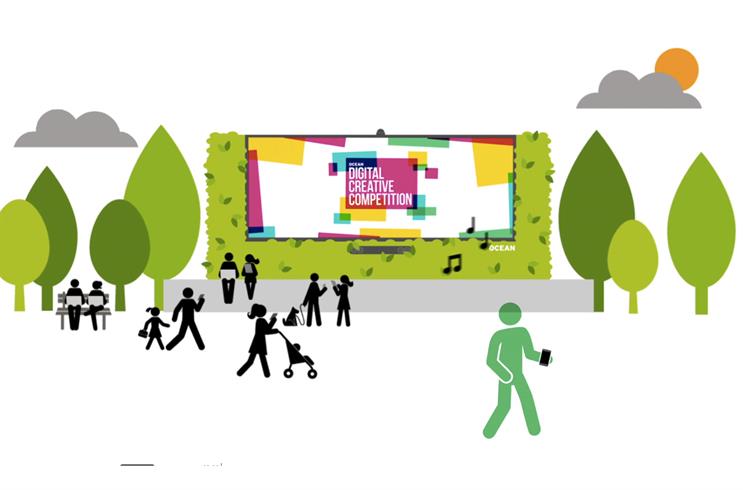 Presented in partnership with Campaign, the awards will honour the best creative work in digital out of home advertising, including full motion, subtle motion and interactive.
Other judges include: Emma de la Fosse, a chief creative officer EMEA, OgilvyOne; Matt Levers, a creative director at VCCP; Tom George, the chairman UK and Northern Europe at MEC; and the Campaign global editor-in-chief, Claire Beale.
James Copley, a managing partner at Talon; Stuart Taylor, the UK chief executive at Kinetic; Glen Wilson, the UK managing director of Posterscope; Chris Marjoram, the managing director of Rapport; Adrian Cotterill, the editor-in-chief, Daily DOOH; and the Ocean chief executive, Tim Bleakley, complete the panel.
Entrants will have the chance to win a share of a £450,000 prize pot and to showcase their work on Ocean's premium digital sites across the UK.
This is the sixth year of the competition, which is free to enter. There are two categories for the best interactive and creative work.
The deadline for submissions is 28 August, and winners will be announced at an industry summit and awards held at the Imax in London on 8 October.
Richard Malton, the marketing director of Ocean, said: "Ocean's competition has educated and inspired our industry and helped deliver the success story of digital out of home so far. It has always been our ethos to stimulate understanding and exploitation of the medium to the best possible effect.
"I am sure the 2015 competition will surprise and inspire in equal measure."
For details on how to enter, visit the Ocean website.