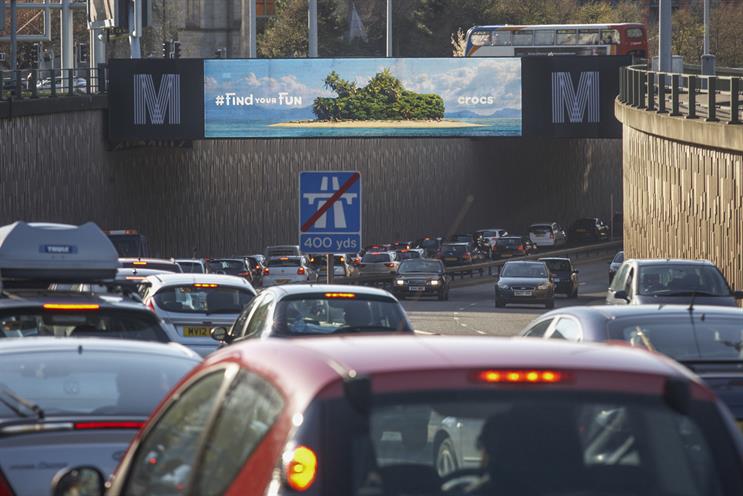 MediaCo holds the Manchester City Council outdoor ad sales contract. The large-format digital sites will be rebranded as Ocean, while the other formats will become part of Ocean's Signature portfolio.
Ocean bought the Birmingham-based Signature Outdoor for about £15 million in August 2014.
Four MediaCo staff including Steve Barton, the trading director, and Joseph Arshed, the development director, will move to Ocean.
Tim Bleakley, the chief executive at Ocean, said: "MediaCo Outdoor and Manchester City Council have worked collaboratively and tirelessly together to build a truly state of the art portfolio across the city, to the mutual benefit of taxpayers and the business community alike.
"The entire Ocean Group team is committed to furthering this great work and using our unique offering across the UK's top three cities to drive growth in the medium and offer advertisers a compelling network."
Following the deal Mark Wardle, the MediaCo Outdoor managing director, and Richard Blackburn, the commercial director, will leave the business.
Wardle and Blackburn were both shareholders in MediaCo Outdoor alongside MediaCo, a print company that branched out into outdoor media when it won the ten-year Manchester City Council contract in late 2010. Wardle is also the managing director of MediaCo.
Blackburn said: "We have built up some unique products and innovative trading models and I'm delighted we are passing on the baton to the Ocean Group, who share our ethos and, we believe, are an ambitious partner who will take the business to the next stage."
Ocean itself got new owners when Searchlight Capital Partners, the private equity owner of Hunter wellies, bought a majority stake in the business for an estimated £80 million in December 2014.