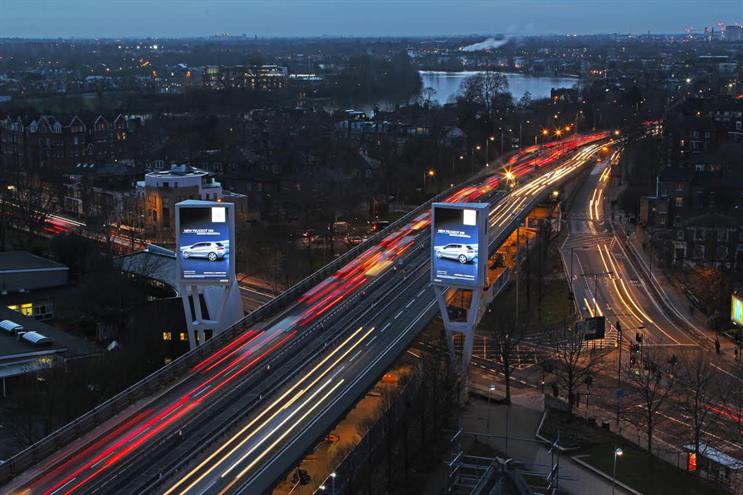 The co-founders of Signature Outdoor – Gerry Bew and Steve George – will join the Ocean Outdoor executive team led by Tim Bleakley, the chief executive. Signature Outdoor will also have a seat on the Ocean board.
Signature Outdoor's spectacular digital sites and banners will now become part of the Ocean portfolio. Signature will continue to operate its backlight portfolio and some digital sites under the Signature brand and its six staff will be retained.
The deal follows Signature Outdoor winning the large format contract for Birmingham City Council in 2012.
Bleakley said: "Signature Outdoor is the market leader in Birmingham. In effect Signature builds our network so we now have market leadership position each of the three major cites [alongside Manchester and London].
"This is the beginning of Ocean's phase three plan. It's a really exciting time for us. Some of the assets will be transferred to the Ocean brand but [Bew and George] will continue to operate under the Signature brand."
Bleakley said Ocean and Signature Outdoor had "worked as a team for the last six months".
Signature is currently "completely dedicated to Birmingham," Bleakley said, and will not expand beyond the region in the short term.
The deal is comprised of both cash and Ocean Outdoor shares. Bleakley declined to comment further on the terms of the deal, which he said were undisclosed.
Bew said: "Both Steve George and I really admire and respect what the Ocean team has achieved in a relatively short time span and are very proud to be joining force and supporting the next exciting and ambitious phase."
Ocean Outdoor itself changed ownership in 2012 after LDC Capital, the venture capital arm of Lloyds Banking Group, backed a £35 million management buyout.