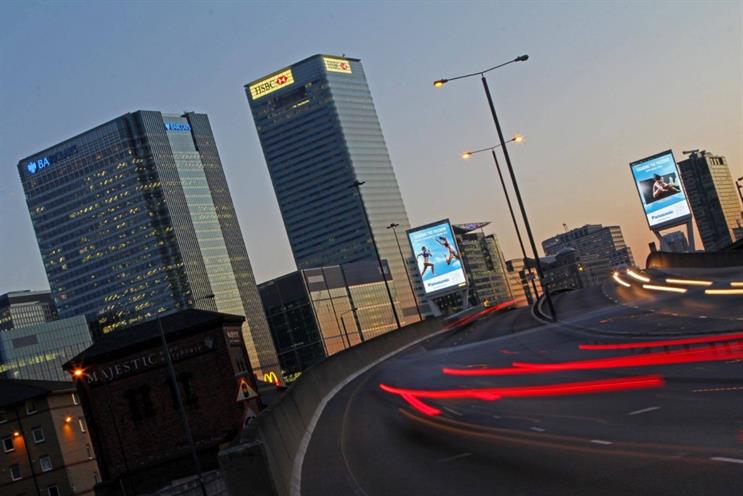 Ocean Outdoor will continue to be run by its existing management team, including the chief executive, Tim Bleakley, and chairman, Tom Goddard, who retain their estimated 20 per cent stake in the company.
Searchlight Capital Partners has bought the majority stake previously owned by LDC, the Lloyds Banking Group mid-market private equity house, in a deal valuing the company in the region of £100 million.
Goddard said: "This move marks the start of Ocean's third expansion phase, which includes international development, alongside its UK big city growth initiative programme and further investment in innovative technologies that enhance both consumer and brand interaction."
It is understood that a number of mid-cap and large-to-mid-cap private equity houses were involved in the process. Ocean is understood to have progressed to exclusive talks with Searchlight at the start of this month.
Oliver Haarmann, the founding partner of Searchlight Capital Partners LP, said: "We believe in the long-term growth potential of digital out of home advertising and are excited to partner with Ocean's management team, who have an accomplished track record of successful innovation."
It is understood that Ocean Outdoor only spoke to financial, rather than trade suitors about the deal because it wanted to continue to be independent.
In an email sent to agencies ahead of the deal being formally announced, Bleakley said: "We are both very proud to have retained our independence but also extremely grateful to have the support from all our customers that allows us to continue to pioneer ahead."
EDC has owned the majority of Ocean Outdoor since June 2012, when it bought out the company's early stage investors, including Smedvig Capital, in a deal estimated to be worth £35 million.
Smedvig Capital had in turn been a shareholder in Ocean since May 2008, when it made a £5.5 million investment in the business to fuel its expansion into new sites.
There have been a number of ownership changes in the outdoor industry in recent years. Clear Channel is currently considering selling its European outdoor media assets, following interest from private equity companies.
It is understood that Searchlight Capital Partners was involved in the CBS Outdoor sale in 2012. Platinum Equity eventually bought CBS, which has been rebranded as Exterion Media.