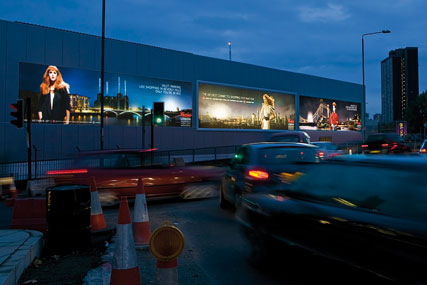 Ocean Outdoor will deliver "cutting-edge" advertising on static and video screens around the exterior of the shopping centre to complement the "luxurious" look and feel of the centre. CBS Outdoor has the separate £60m contract for advertising inside the centre.

The first location, featuring three 12x3m digital screens, has been completed at the Holland Park roundabout and is ready f or launch as a precursor to a structural roll-out between now and early 2009.

Damian Cox, chief executive at Ocean Outdoor, said: "Westfield is a unique offering in an unbeatable location. We have sourced the world's best technology - all sites are LED - and utilised the skills of some of the most renowned architects to develop advertising platforms that truly stand out in an already-cluttered outdoor market."

The Westfield London shopping centre opens next Thursday. It will be Europe's largest inner-city shopping venue and the only retail environment in the UK where advertising opportunities are exclusively digital.

Westfield adds to Ocean Outdoor's stable of specialist large-scale advertising locations, including London's IMAX cinema, banner and digital screens at Glasgow's George Square and, most recently, Europe's largest outdoor digital media wall in Liverpool.