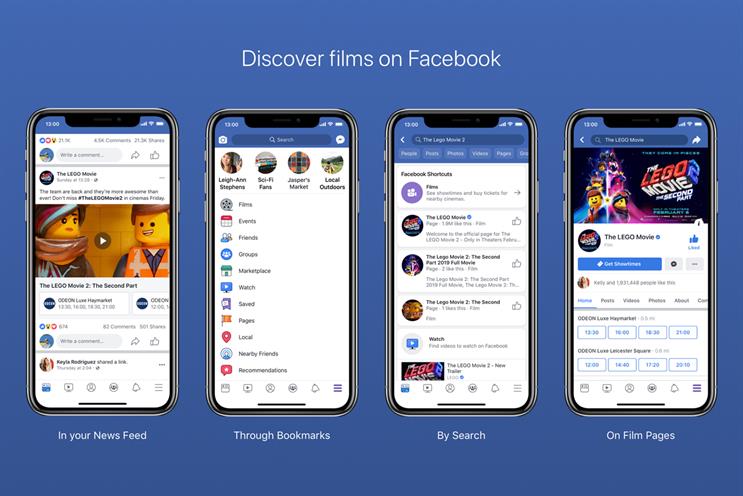 Odeon has started allowing Facebook users to buy UK cinema tickets directly on the social media platform for the first time.
Once a movie and showtime is selected, users can complete a ticket transaction on Odeon's website through an internal browser within Facebook's app.
The deal follows Odeon owner AMC's agreement with Facebook to launch a direct-to-consumer service to sell cinema tickets last year. Odeon has 109 cinemas in the UK.
Facebook will allow users to browse films and showtimes in nearby locations by expanding the "More menu" option in the app and then clicking on the "Films" tab.
The "Films" section is also accessible through the news feed, search and on movie pages. It hosts trailers and additional details about the movie.
Amy Miller, director of digital product and technology at Odeon, said: "We're always looking at new innovations and ways to give our guests a better service, and this new way of purchasing tickets online helps to expand our guests' choices on where and how they purchase their cinema tickets."