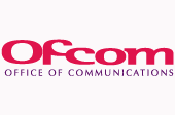 The new proposals follow an earlier consultation on the proposal from BSkyB and Arqiva for a new pay-TV service called Picnic.

Ofcom recommends new rules forcing Sky to supply its premium sports and movies channel on a wholesale basis.

The document said: "We are consulting on a view that Sky has market power in separate wholesale markets for premium sports and movies channels, and that it is likely to exploit that market power by limiting the distribution of those channels to other retailers."

Ofcom recommended that conditions were put in place to prevent competitors from manipulating the arrangement to make it ineffective.

A consultation on the proposals last year saw 87 per cent of respondents give the view that the proposal should not be permitted under any circumstances.