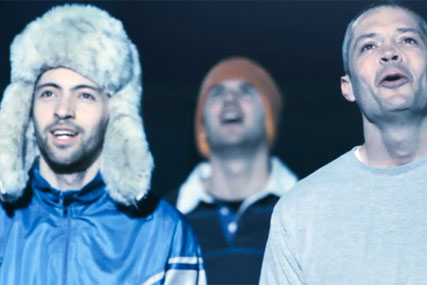 Regulator Ofcom has told BT that it must allow "virtual unbundling" of its fibre optic network.
This will mean that other communication providers can gain access to products based on BT's electronics and physical infrastructure with a "virtual link" that connects routers to its new fibre optic broadband lines in the UK.
Ofcom, in a ruling yesterday, said that although a number of companies in the UK have started to invest in infrastructure for next generation broadband, there is still a long way to go to deliver the sort of networks the UK needs.
BT will be able to set prices for the wholesale products but it will be restricted by the wider broadband market and also subject to rules outlined by Ofcom to prevent anti-competitiveness.
BT has already started offering its "Generic Ethernet Access" product to wholesale customers.
The telecoms giant has issued a statement that said it was pleased Ofcom was providing it with regulatory clarity and certainty. It said: "This statement is reassuring in that Ofcom agrees that we have been providing suitable unbundled access to our fibre for some months now that our product provides others with substantial control and that it will be the most likely way that fibre will be delivered in the future."
Ofcom currently requires BT to provide "sub-loop unbundling", which allows competitors to share part of BT's existing copper lines.
Ofcom decided BT will not be required to offer access to its underground ducts and telegraph poles because it could allow competitors to roll out super-fast broadband to areas where BT does not plan to deploy its fibre network.
However, BT will be required to share detailed information with competitors about the capacity and quality of its ducts and poles.
Super-fast, fibre optic broadband has the potential to deliver speeds of 50 to 100Ms/s, enhancing the delivery of video services, high definition and 3D TV and interactive online gaming.

BT plans to cover 66% of the UK by 2015, spending £2.5bn subject to an acceptable environment for investment.
Virgin Media has rolled out 50Mb/s to 49% of households and is due to launch its 100Mb/s service soon. Other smaller companies are also investing in these products including IFNL and H2O.
Ofocm's announcement follows news that BT has launched a three month campaign, designed by AMV BBDO, to encourage the nation to play a part in choosing where Infinity fibre broadband will next roll out. Individuals who would like fibre broadband in their area can register their interest on BT's Race to Infinity site.
The first five exchange areas to amass 1,000 "votes" will be added to BT's deployment list for late 2011 and early 2012.