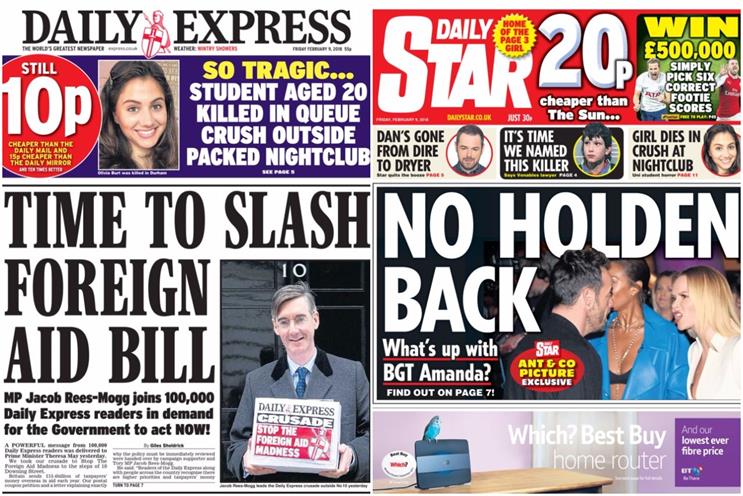 Matt Hancock, the digital culture media and sport secretary, has called in the regulator to also examine whether the deal harms a plurality of editorial views in the UK newspaper market.
The move comes despite an assurance by Trinity Mirror that each newspaper brand would "continue with its current editorial positioning".
When announcing it had bought Northern & Shell's publishing assets in March, Trinity Mirror added: "There will not will any detrimiental impact on competition as a result of the acquisition."
Trinity Mirror's shareholders have voted to approve the deal that would bring the Daily Express, Sunday Express, Daily Star and Daily Star Sunday newspapers into the same stable as The Daily Mirror and Sunday Mirror.
OK!, the celebrity magazine title, would also move to Trinity Mirror.
Hancock has given Ofcom until 31 May to complete its investigation and has asked the Competition and Markets Authority to report back on competition issues by the end of the month.
Trinity Mirror is paying £126.7m to Richard Desmond and is also putting £70.4m into the Northern & Shell's pension fund – a key issue that held up the deal after discussions first began three years ago.
Following the deal, Trinity Mirror announced it would rebrand as Reach to reflect the publisher's ownership of more than 100 titles following the Northern & Shell deal, while ad sales teams for both sets of newspaper groups would merge.