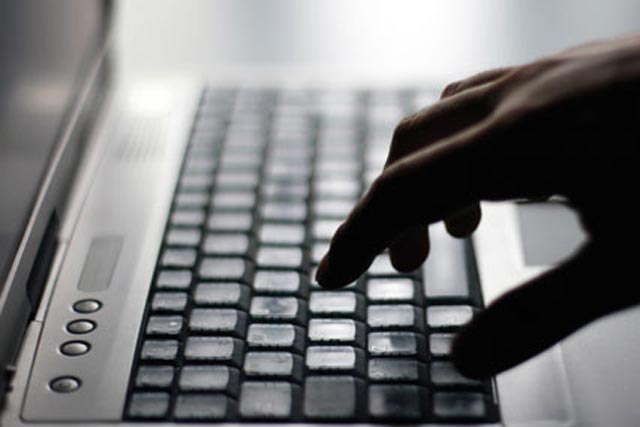 Ofcom research published today (2 March) concluded the average broadband speeds in the UK increased from 5.2Mbit/s in May 2010 to 6.2Mbit/s in December 2010, but were still less than half (45%) of the average advertised broadband speed of 13.8Mbit/s.
The research follows the highlighting by the Advertising Standards Authority (ASA) of the need for a set of plans to regulate marketing strategies, after several adjudications against specific ad campaigns.
The worst performers are the current generation copper-based ADSL services (digital technology that uses standard copper telephone line), with typically considerably lower than advertised speeds.
Download speed is typically the most common way of comparing broadband performance. However, upload speeds are also important, particularly for users who send large files, such as videos and high quality photographs.
Average download speed by ISP package
Ave download throughput speed during period
Provider
24 hours
8pm to 10pm weekdays
BT 'up to' 8Mbit/s
4.1 to 4.8Mbit/s
3.8 to 4.4 Mbit/s
Orange 'up to' 8Mbit/s
3.3 to 4.3Mbit/s
2.7 to 3.5Mbit/s
Plusnet 'up to' 8Mbit/s
3.4 to 4.4Mbit/s
3.3 to 4.2Mbit/s
Virgin Media 'up to' 10Mbit/s
9.5 to 9.7Mbit/s
8.9 to 9.4Mbit/s
BT 'up to' 20Mbit/s
6.9 to 8.7Mbit/s
6.8 to 8.5Mbit/s
O2/Be 'up to' 20/24Mbit/s
9.9 to 11.6Mbit/s
9.5 to 11.0Mbit/s
Sky 'up to' 20Mbit/s
7.4 to 8.8Mbit/s
7.3 to 8.7Mbit/s
TalkTalk 'up to' 24Mbit/s
7.7 to 9.3Mbit/s
7.5 to 9.0Mbit/s
Virgin Media 'up to' 20Mbit/s
17.4 to 18.6Mbit/s
16.5 to 18.0Mbit/s
BT 'up to' 40Mbit/s
30.5 to 33.1Mbit/s
27.4 to 30.3Mbit/s
Virgin Media 'up to' 50Mbit/s
43.9 to 47.2Mbit/s
43.1 to 46.6Mbit/s
See source details below
Ofcom's study found that BT's Infinity services delivered average upload speeds of around 8Mbit/s – significantly higher than any other service measured in the research.
Virgin Media's "up to" 50Mbit/s service delivered average upload speeds of around 2.5Mbit/s, while all other ISP packages delivered average upload speeds of less than 1.5Mbit/s.
Jon James, executive director of broadband at Virgin Media, said: "Ofcom's latest report is yet another damning indictment that consumers continue to be treated like mugs and misled by ISPs that simply cannot deliver on their advertised speed claims.
"Broadband providers have to base their speed claims on the typical real-world speeds being delivered to customers and we support Ofcom's call for all ISPs to publish the typical real world speeds they're delivering to customers, so people know exactly what to expect and what they're paying for.
"In a nascent market for next generation broadband, the sub-standard fibre optic services being sold are undermining people's faith in fast broadband. Consumers shouldn't have to suffer from this speed lottery and have a right to get what they pay for."
The research looked at 100 packages by the seven largest ISPs, including BT Infinity and Virgin Media, which represent 90% of households in the UK. It found cable and fibre services were fastest and closer to the "up-to" advertised speeds.
The media regulator's findings come as it submits its response to the Committee for Advertising Practise (CAP) and Broadcast Committee for Advertising Practise (BCAP) consultation on broadband speeds advertising.
In order for consumers to gain a clearer idea on what broadband speeds to expect from their ISP, Ofcom is recommending that advertised speeds should be based on a "Typical Speeds Range" (TSR).

It also recommends that maximum speed should only be used if it is achievable in practice by a material number of consumers.
Next-generation superfast broadband services – available to a growing number of households – were found to be significantly faster than current generation services.
Table source: SamKnows measurement data for all panel members with a connection in November/ December 2010
*Caution: Small sample size (<50)
** Results should be treated with some caution as normalisation may not be as effective for O2/Be due to the lower incidence of panellists with longer than average line lengths.
Panel Base: 1081 Notes: (1) Only includes ADSL customers within 5km of the exchange and in Geographic Markets 2 and 3 ; (2) Includes on-net customers only for LLU operators (3) Data for ADSL operators have been weighted to ISP regional coverage of LLU lines and distance from exchange; data for Virgin Media's cable service have been weighted to regional coverage only; (4) Data collected from multi-thread download speed tests; (5) The range shown represents a 95% confidence interval around the mean.