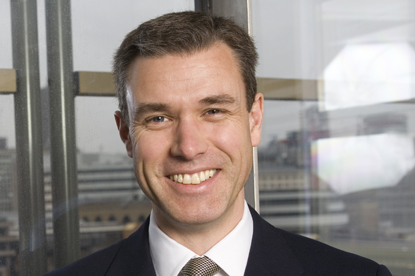 In its review of advertising regulation, Ofcom said that the current rules on the number of advertising minutes on TV will remain in place and there will be no change to how much advertising may be scheduled during peak viewing time from 6pm to 11pm on public service channels.

However, Ofcom said there was a strong case to bring rules on advertising usage and minutage for public service broadcasters into line with the much less restrictive regulations for non-public service broadcasters.
The watchdog, under chief executive Ed Richards, said that the issue will be re-examined in a review of advertising planned for spring 2010.

Ofcom said it will allow more breaks in programmes on public service broadcasters that are longer than an hour, bringing the rules into line with non-public service broadcasters, although this doesn't apply to films, news and children's programmes.

Teleshopping will be allowed on public services broadcasters for the first time, but only between midnight and 6am. In addition, the rule that limits non-PSB channels to broadcast only three hours of teleshopping will be relaxed.

Separately, the regulator stated that all transactional gambling on TV that invites viewers to pay to take part or place bets will be treated as teleshopping. Teleshopping regulations, such as those preventing gambling targeting younger people and preventing the use of misleading claims, will therefore apply.