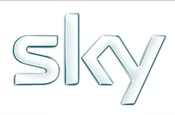 The ads were broadcast between 11 February and 25 March 2007 on both Sky and Virgin Media.

Virgin complained that the ads were intended to influence commercial negotiations, while 187 viewers complained the ads were unfair.

Sky produced one set of ads while negotiations between the two media companies were ongoing, asking Virgin viewers to lobby the company to retain the Sky Channels.?

These were followed by another set carrying a similar message, but also promoting Sky's own services.

Of the first set, Ofcom said: "Ofcom concluded that it was not appropriate for what purported to be a promotion for the Sky Channels to go beyond promoting a broadcasting-related service in the manner described..."

It added that references to the Sky service were unduly prominent in the second set of ads.

Following the breakdown of negotiations between Sky and Virgin on 1 March 2007, Sky broadcast two new sets of ads, referring to Virgin's decision to 'drop' Sky channels.?

Ofcom ruled against the first set, but cleared the second of these.?

Responding to the investigation, Sky said the promotions were intended to promote the Sky Channels and to "provide information that would be of benefit to viewers".