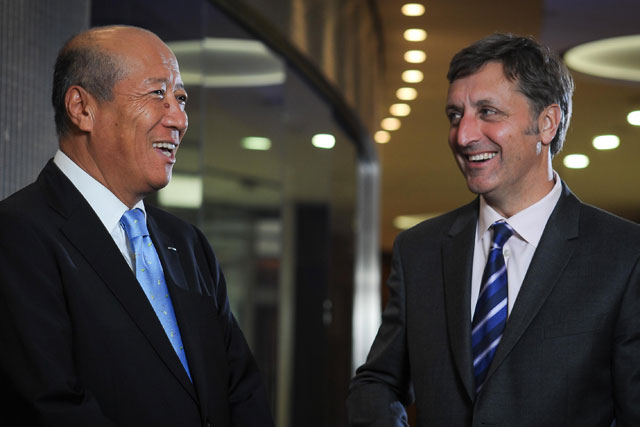 The OFT was due to make a decision by 10 September, within 20 working days of being notified of the transaction, but had the option to take another 10 working days to consider the case. It has done so, giving itself until 24 September.
The regulator declined to comment on the reasons for the extension and it is possible the decision was made due to its workload.
The £3.2bn combination was not generally expected to raise any significant concerns in the UK, where the Japanese company's limited presence in advertising, digital creative and digital media is not perceived as overlapping with Aegis' focus on media planning and buying.
The OFT's guidelines on the different ways for companies to notify it about a merger explain that the particular route taken by Aegis "is not ideally suited for mergers that appear to raise material competition issues", because of the short time period it has to review such cases.
Aegis and Dentsu are still aiming to complete the deal in the fourth quarter of this year.
They have already received unconditional clearance in the US, Australia, South Africa, Russia and Germany.
Regulatory bodies in China and Canada are still studying the deal.
Dentsu has already acquired 20% of Aegis from major shareholder Vincent Bollore and following an Aegis shareholder vote last month that approved the deal, is bound to acquire the other 80%, subject to satisfaction of anti-trust conditions.
Last month Dentsu's Digital Fund, which invests in emerging digital companies similarly to WPP Digital, acquired a strategic stake in Maxifier, an inventory revenue management firm.
Follow @DanFareyJones